Improving Indoor Air Quality in Montgomery, Frederick and Howard County Homes Since 1970
The air quality in-home has become a pretty serious issue in recent years. We deal with loads of dust, mold spore, pollen, and even foul odors in our homes on a routine basis. The solution? Top-quality air cleaner products from GAC Services! We carry the right tools and services needed to help you breathe cleaner, breathe easier, and breathe healthier in your Maryland home, guaranteed.
Our air quality professionals have been helping homeowners in Montgomery, Frederick, and Howard County for years. We want to bring you the best in quality and service, and we take your air quality needs seriously.
Want to learn more about our air quality services, or about the air cleaner systems that GAC Services provides? Contact us online today!
What Are Air Cleaners?
The home in your air carries the same dust and pollen as outdoor air. The big problem is that in your home, all of those particles really have nowhere to go. This means that your HVAC system essentially cycles an ever-growing content of harmful particles that wind up making the air in your home many, many times denser with pollutants than outdoor air.
Air cleaner is another word for air filtration, the two terms being somewhat interchangeable. No matter what you call them, the system aims to address the most common problems and risks to indoor air quality by filtering out harmful particles. These systems typically install within your ducts, or within another centralized area of the home, where they work to separate out all of the junk, leaving you with clean and free air.
Our Air Cleaner Services in Gaithersburg, Maryland
Our experts carry specialized training in handling air cleaners and air quality improvement tech. Add that to the superior products we provide, and we can guarantee you'll get the best air quality solution for your unique needs. Our air quality specialists come to you, helping you assess your home air quality needs, and recommending the service that will suit you best.
The Benefits of Improved Air Filtration
So you get clean air, yes, but what does that do for you? Well, how about:
Lowered allergy symptoms. Allergens plague Maryland homes on a routine basis. We get crazy pollen counts, and the dust in our area is no joke, either, leading to terrible allergy symptoms for everyone. An air filtration system helps to mitigate and remove common allergens, helping you breathe easier.
Less risk of mold infestation. Mold spore is present in the everyday air we breathe. Normally it's no big deal, but when all of that mess starts coming to rest in your home, it can result in a nasty infestation that will leave your home smelling funky and might even contribute to property loss. Air filtration systems remove the bulk majority of mold spore from the air, drastically reducing the risks and prevalence of mold.
Healthier home air. Runny nose, headaches, and even feelings of consistent lethargy are all linked to bad air quality. But with an air filtration system on your side, you can say goodbye to these symptoms and more!
An odor-free home. Air cleaners also work to remove most common odor-causing particles like smoke, mildew, VOCs, cooking odors, and even more.
Air duct cleaning
Air duct cleaning involves cleaning debris from all ducts, registers, grills, and other components of a forced-air system. Because the ducts are behind walls and above the ceiling, the only way to clean them effectively is by using a high-powered, truck-mounted vacuum and compression system.
Benefits of air duct cleaning
 We believe these are the four main benefits of professional duct cleaning.
Creates a cleaner living environment– Having your ducts professionally cleaned reduces the amount of dust circulating through your living space, reducing the amount of cleaning and dusting needed to maintain a hygienic home.
Reduces allergens and irritants– In addition to dust, air ducts often contain harmful contaminants and micro-organisms such as pet dander, bacteria, pollen, mildew and mold spores. People with respiratory problems are particularly sensitive to these airborne particles, and a periodic air duct cleaning promotes healthier living.
Boosts energy efficiency– Dust and debris reduce the flow to and from the components of your HVAC system, making your furnace or air conditioner work harder and consume more energy to do its job. Clean ducts help your system perform at peak efficiency.
Protects your equipment– Regular duct maintenance that keeps dust and debris out of your HVAC components helps prevents costly repairs and will extend the life of your system.
First-Rate Indoor Air Quality Services in Maryland
Our experts are dedicated to providing the best service, solutions, and products to meet your air quality needs. We've been proudly serving homes in Montgomery, Frederick, and Howard County for decades! Contact us online today to learn more, or to set a date for your air quality consultation!
Join GAC's Prime Maintenance Membership
High-performance seasonal tune-ups
20% discount on heating and cooling services
10% off electrical repairs
Emergency service
Reduced diagnostic fee
And more!
Financing Options Available
At GAC, we understand how important a functioning HVAC system is for your home. This is why we offer flexible financing options to help you take care of your new HVAC purchase, so you can get back to taking care of what matters most to you.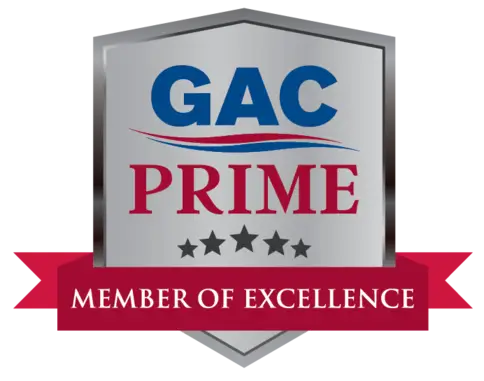 A well-maintained HVAC system can save you from having to invest in costly repairs down the road. Learn more about the priority maintenance services offered by GAC Services.