Your Local Montgomery, Frederick, Howard County and Carroll County Air Quality Experts
Did you know the air in your home can be many times denser with common pollutants and allergens than outdoor air? Clean, breathable air is an absolute must, but getting it is often challenging here in Maryland. That's why GAC Services offers a wide array of air quality solutions and services, perfect for helping you breathe easier and healthier!
Our air quality experts have been helping homeowners throughout Frederick, Montgomery, and Howard counties get the perfect, clean, and breathable air they deserve for years. We're the team to know when it comes to getting the best services and products to meet your needs, and with our experts at your side, you're never guaranteed anything less than absolute perfection.
Want to know more about how our indoor air quality services in Maryland can help you? Contact the certified professionals at GAC Services online today!
Our Indoor Air Quality Services
GAC Services is a leading provider of air quality services and products in Maryland, including:
Air Cleaners and Filtration
Here in Maryland, dust and pollen plague most homes and businesses, worsening allergies, causing many common illnesses, and harming respiratory health — not to mention making keeping your home clean a never-ending battle! Air filtration systems make your life many times easier, catching and filtering out harmful particles and allergens from your home air.
Air cleaners are typically installed inside ductwork or in a central location within the home; we'll help you choose the best location for your air filtration installation!
Air Purifiers
While filtration systems are exceptionally good at filtering out many common pollutants, purifiers take things a step further. Rather than catch harmful particles, a purifier aims to totally eradicate them, completely removing them from the air and home itself.
An air purification installation targets many of the harder-to-handle air pollutants, including eradicating mold spores, bacteria, and pathogens, and even helps to reduce odors in the home caused by smoke, pets, cooking, and more.
UV Light Purifiers in Maryland
A specific subset of air purification systems, UV light purifiers harness the power of UV-C radiation, a powerful germicidal light that mimics the natural purification properties of the sun. UV light systems have rapidly become one of the more popular and effective options for home use and are excellent at reducing the presence of mold and pathogens from home air.
Whole-Home Humidifier Installation
Is the air in your home dry and dusty, leaving you wrestling with dry skin, exacerbated allergies, and constant discomfort? If so, we're not surprised. Our climate tends to leave homes well below the optimal humidity range of 35% to 50%, which causes all kinds of uncomfortable side effects, in addition to stressing wooden furniture and paint, and even increasing the likelihood of static shock.
Our home humidifier systems from Aprilaire help you get the comfortable, clean air you need! Whole-home humidifiers work in tandem with your HVAC system, helping to distribute adequate moisture throughout the house.
Indoor Air Quality Solutions with GAC Services
Looking to get the comfortable, allergen-free air you've always wanted in your home in Frederick or Montgomery County? Contact GAC Services online today to learn more or schedule a visit from our air quality experts! We can help you find the ideal products and services to match your unique needs guaranteed.
The GAC Difference
"What do our customers want?" That's the question that's been driving how we do business at GAC Services from the very beginning—back when you might have known us as Gaithersburg Air Conditioning & Heating!
While our name may have changed, the way we do business hasn't.
Upfront pricing. 100% satisfaction guarantee. On-time service. Factory-trained and nationally certified technicians. Respect for your home.
These are just a few reasons why your neighbors love working with GAC Services. This commitment to excellence, along with our friendly and honest professionals, has helped us satisfy tens of thousands of customers throughout Maryland over the years. And it is this that we consider the GAC difference.
Contact us to schedule indoor air quality service today. We're looking forward to serving you and hopefully making you a customer for life!
Commonly Asked Air Quality Questions
What is good indoor air quality?
Indoor air quality is called "good" when it has low levels of common indoor air pollutants, including:
Radon
Asthma and allergy triggers
Smoke
Mold
Carbon monoxide
Indoor air quality is poor when these levels are high enough to cause health problems. If you're noticing problems with headaches, breathing, asthma, allergies, and skin conditions, you may be dealing with indoor air quality problems.
Why does indoor air quality matter?
Indoor air quality is an important part of your family's health. When indoor air quality is compromised, you may notice more respiratory issues, headaches, and a general sense of unwellness. Protecting your indoor air quality means protecting your family's health.
How does humidity level affect indoor air quality?
Humidity plays a role in indoor air quality. If the home is too humid, then you may notice mold and mildew growth. If the home is too dry, your skin may feel uncomfortable, and you may have more respiratory problems. Dry air can also damage wood items inside your home. Depending on the current humidity levels in your home, dehumidifiers and humidifiers can help.
Can I test my own indoor air quality?
You can test some indoor air quality problems on your own, such as radon and carbon monoxide. Home detectors can measure levels of the gas in your home so you can know if you should seek professional remediation. To measure allergens, mold, dust, and other indoor air pollutants, you will need the services of a professional indoor air quality team.
Can houseplants improve indoor air quality?
Yes, houseplants can help with indoor air quality. They do not replace air cleaners and filtration systems, but they can remove some toxins from the air and circulate oxygen in your home.
What indoor air quality devices do I need?
The best way to choose the right indoor air quality devices for your home is to have a professional assessment so you can target your specific indoor air quality problems. Some options to clean your indoor air include;
Ventilation
Air cleaners
Air scrubbers
Filtration
Join GAC's Prime Maintenance Membership
High-performance seasonal tune-ups
20% discount on heating and cooling services
10% off electrical repairs
Emergency service
Reduced diagnostic fee
And more!
Financing Options Available
At GAC, we understand how important a functioning HVAC system is for your home. This is why we offer flexible financing options to help you take care of your new HVAC purchase, so you can get back to taking care of what matters most to you.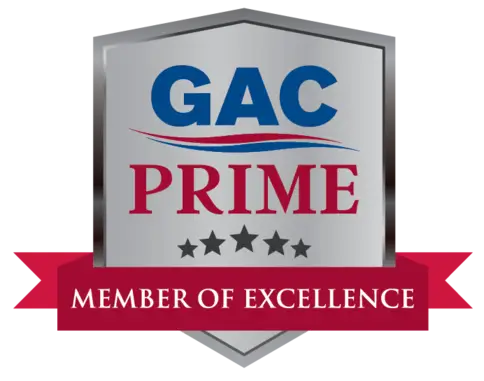 A well-maintained HVAC system can save you from having to invest in costly repairs down the road. Learn more about the priority maintenance services offered by GAC Services.