Installation, Repair & Maintenance for Hybrid Heating Systems in Maryland
Did you know that a hybrid heating system, also known as a "dual fuel heat pump," is one of the most energy-efficient HVAC systems on the market? A hybrid heating system allows you to take advantage of a furnace when temperatures are extremely cold and an electric heat pump when conditions are milder.
GAC Services provides high-quality hybrid heating system services, including:
Upgrade your home with an energy-efficient hybrid heating system. We'll perform a comprehensive analysis of your current heating system and work closely with you every step of the way to provide a high-quality installation. From an initial estimate to project completion, we guarantee our HVAC technicians will complete your heating project on budget and on time.
GAC Services is the most nationally awarded Bryant® dealer in the U.S. We install Bryant furnaces and heat pumps throughout Frederick County and Montgomery County.
Contact us to schedule your hybrid heating system installation, or give us a call—(240) 233-8498.
Is your dual fuel heat pump not producing enough heat? When your hybrid heating system needs repair, we'll send one of our licensed HVAC technicians to diagnose and repair your heating equipment. We service all heat pump and furnace makes and models, and we have the tools and experience to repair any hybrid heating system—including furnaces and heat pumps.
Our HVAC Licenses
At GAC Services, our training doesn't stop at our technicians! Our office staff is highly trained to answer all your heating questions. Our licenses include:
Maryland State HVAC License – 7541
Master Gas Fitter License – 885116
Similar to a car needing an oil change, your HVAC system requires routine maintenance to function properly over the course of its life. The expected life span of a furnace is 10-15 years, while a heat pump can last between 12 and 16 years. To maximize the life span and efficiency of your hybrid heating system, we recommend scheduling maintenance once per year before the start of heating season.
Don't be stuck without heat this winter! Contact GAC Services today to schedule your hybrid heating system maintenance today!
Talk to a Maryland Heating Expert
Whether you're looking to install a dual fuel heat pump, replace your existing heating system, or want to schedule hybrid heating system maintenance to ensure maximum efficiency in your Maryland home, call GAC Services—(240) 233-8498
The GAC Difference
"What do our customers want?" That's the question that's been driving the way we do business at GAC from the very beginning—back when you might have known us as Gaithersburg Air Conditioning & Heating!
While our name may have changed, the way we do business hasn't.
Up-front pricing. 100% satisfaction guarantee. On-time service. Factory trained and nationally certified technicians. Respect for your home.
These are just a few reasons why your neighbors love working with GAC. It is this commitment to excellence, along with our friendly and honest professionals, that has helped us satisfy tens of thousands of customers throughout Maryland over the years. And it is this that we consider the GAC difference. Contact us online or call us at (240) 233-8498 for a free replacement estimate on a new heating system or to schedule service today. We look forward to serving you―and hopefully, making you a customer for life!
Join GAC's Prime Maintenance Membership
High-performance seasonal tune-ups
20% discount on heating and cooling services
10% off electrical repairs
Emergency service
Reduced diagnostic fee
And more!
Financing Options Available
At GAC, we understand how important a functioning HVAC system is for your home. This is why we offer flexible financing options to help you take care of your new HVAC purchase, so you can get back to taking care of what matters most to you.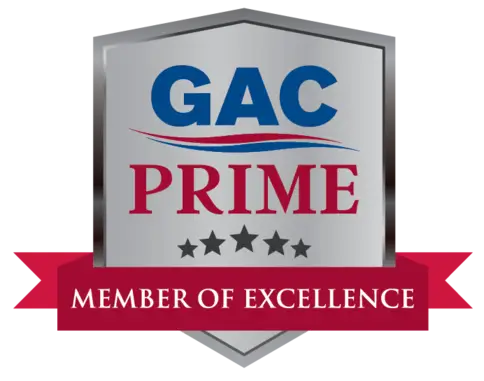 A well-maintained HVAC system can save you from having to invest in costly repairs down the road. Learn more about the priority maintenance services offered by GAC Services.