Improve your home's performance and breathe cleaner with GAC Services!
At GAC, we look at the "whole picture" when it comes to you in-home comfort—not just your HVAC equipment. That's why we're pleased to offer our Maryland customers a wide variety of services designed to enhance your home's performance, including:
Call us today to learn how you can improve the indoor air quality in your home—(240) 233-8498.
Duct Sealing in Maryland
If you have high energy bills, leaky air ducts could be to blame. GAC Services is an authorized Aeroseal dealer—the nation's bestselling duct sealing product. Duct sealing with Aeroseal can reduce air leakage through your ducts by up to 90 percent and saves the typical Maryland homeowner hundreds of dollars per year in energy costs.
Zoning Systems
A basic heating system will overcompensate for temperature variances in your home by pushing conditioned air throughout the entire residence, even those areas that don't need it. This results in uneven temperatures throughout your home and high energy bills. The zoning system heats only those areas that need it, allowing you to enjoy more comfortable, even temperatures throughout your home as well as lower energy bills.
New Thermostat Installation
GAC sells and installs programmable thermostats by Bryant that go above and beyond simply changing your temperature settings. To do this, our Bryant thermostats monitor the outdoor temperature and humidity levels to ensure you experience the most comfortable home conditions.
Some of Bryant's thermostats are so advanced that they can manage your humidity, ventilation, and zoning for maximum comfort and energy efficiency.
Humidity Control
Many of our products combine humidifiers with air purifiers to improve your indoor air quality as well as humidity control.
Air Purifiers & Air Cleaners
Installing an air purifier or air cleaner will dramatically improve the quality of your air by removing unhealthy toxins and airborne contaminants from your home. Air cleaners and air purifiers work to remove:
Mold, mildew, fungus
Cigarette smoke
Odors
Pet dander
Bacteria and viruses
And more
Air purifiers and air cleaners have also shown to reduce allergy symptoms and alleviate asthma symptoms.
Call GAC Services for Indoor Air Quality Services in Maryland
Contact our comfort specialists today to learn more about our indoor air quality services and to improve your home performance.
The GAC Difference
"What do our customers want?" That's the question that's been driving the way we do business at GAC from the very beginning—back when you might have known us as Gaithersburg Air Conditioning & Heating!
While our name may have changed, the way we do business hasn't.
Up-front pricing. 100% satisfaction guarantee. On-time service. Factory trained and nationally certified technicians. Respect for your home.
These are just a few reasons why your neighbors love working with GAC. It is this commitment to excellence, along with our friendly and honest professionals that has helped us satisfy tens of thousands of customers throughout Maryland over the years. And it is this that we consider the GAC difference. Contact us to schedule service today. We're looking forward to serving you and hopefully making you a customer for life! 
Join GAC's Prime Maintenance Membership
High-performance seasonal tune-ups
20% discount on heating and cooling services
10% off electrical repairs
Emergency service
Reduced diagnostic fee
And more!
Financing Options Available
At GAC, we understand how important a functioning HVAC system is for your home. This is why we offer flexible financing options to help you take care of your new HVAC purchase, so you can get back to taking care of what matters most to you.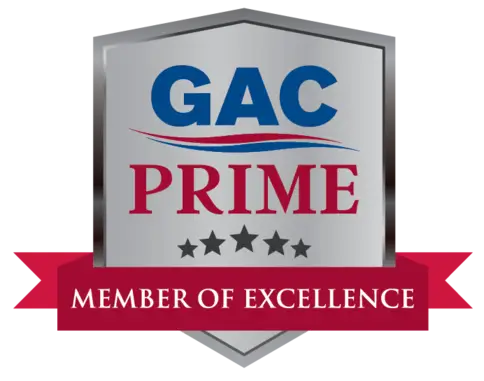 A well-maintained HVAC system can save you from having to invest in costly repairs down the road. Learn more about the priority maintenance services offered by GAC Services.