Our Trusted Services
If you're looking for HVAC or electrical work, GAC Services can meet your needs. Our family-owned and operated company has been serving the Gaithersburg area for over 50 years. We care about our customers and want to keep them comfortable by providing professional, honest, reliable, and valuable indoor comfort and energy solutions.
Why GAC
"What do our customers want?" It's a question that drives the way we do business every day.
We strive to be more than just an HVAC and electrical contractor—our goal is to improve people's lives through better comfort, enhanced efficiency, and greater reliability. We are proudly setting new standards in the Maryland HVAC and electrical market one home at a time! Consider the many reasons why your neighbors love working with GAC.
Caring Professionals, Committed to Excellence, Deliver on our Promises
At GAC, our caring professionals place value in putting people first, exhibiting leadership at all levels, and doing whatever it takes to ensure customer satisfaction. We are committed to excellence, which is one reason we have been able to satisfy tens of thousands of customers throughout Maryland over the years. We also deliver on our promises, offering a 100% satisfaction guarantee for your peace of mind.
Every homeowner desires a safe, energy-efficient household. GAC is here to help with your most complicated HVAC and electrical problems. We can perform installation, replacement, repair, and maintenance work on every brand, style, and type of HVAC or electrical system. With such comprehensive services, you can rely on us as your one-stop home comfort shop!
The next time you need air conditioning installation, electrical panel replacement, furnace repair, or generator maintenance, turn to GAC. We arm our factory-trained and nationally certified technicians with the skills they need to identify and deliver the most affordable, efficient solutions for your Maryland home. We look forward to providing you with award-winning service and hopefully making you a customer for life!
Give us a call at (240) 233-8498 or contact us online to request HVAC or electrical service in Gaithersburg.
Join GAC's Prime Maintenance Membership
High-performance seasonal tune-ups
20% discount on heating and cooling services
10% off electrical repairs
Emergency service
Reduced diagnostic fee
And more!
Financing Options Available
At GAC, we understand how important a functioning HVAC system is for your home. This is why we offer flexible financing options to help you take care of your new HVAC purchase, so you can get back to taking care of what matters most to you.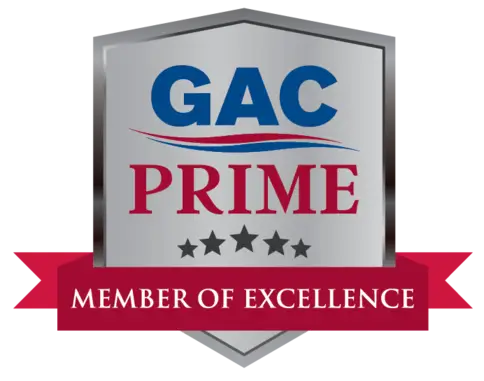 A well-maintained HVAC system can save you from having to invest in costly repairs down the road. Learn more about the priority maintenance services offered by GAC Services.