Your Local Montgomery, Frederick, Howard County & Carroll County HVAC Contractors Since 1970
A reliable heating system is the key to staying comfortable during Maryland's cold winter months. At GAC Services, we install furnaces, heat pumps, and hybrid heating systems throughout Maryland. We offer quality products that can improve your indoor air quality and lower your energy costs. Our team of factory-trained and nationally certified HVAC technicians is fully equipped with the proper tools and expertise to perform top-notch heating system installations throughout Maryland so that you can rest assured your new furnace, heat pump, or hybrid system is installed correctly.
We'll work closely with you to identify the most affordable and energy-efficient way to heat your home. To schedule furnace, heat pump, or hybrid heating system installation in Maryland, contact us online or give us a call at (240) 233-8498 today!
Get Your New Furnace System Installed by the Pros
A furnace is one of the most reliable heating systems available on the market. If you're looking to replace your old, aging furnace, then look no further! GAC Services' heating replacement service includes installing some of the most advanced products on the market, designed for maximum comfort levels and energy efficiency.
The average expected life span of a furnace can range anywhere from 10 to 15 years old, and as your furnace ages, it becomes less energy-efficient. A great solution to an old, aging furnace is to upgrade to a new, more energy-efficient model. At GAC Services, we have experience installing gas, propane, and variable-speed furnaces for maximum efficiency.
For expert HVAC service in Maryland, including furnace installation, GAC Services has the only heating & cooling contractors you need. Contact us today or request an estimate!
Benefits of a Furnace
If you are considering a furnace as your heating system of choice, there are several benefits of these systems, including:
Fast home heating
High energy efficiency
Works well with the existing HVAC system
Helps improve indoor air quality through the furnace filter
Smaller than a boiler
Call GAC Services at (240) 233-8498 to schedule furnace installation in Maryland. You can also contact our team online.
Expert Heat Pump Installation & Replacement
GAC is determined to provide our customers with the most cutting-edge, energy-efficient heating systems on the market — and a heat pump is just that! Heat pumps function as air conditioners during the summer and heating systems during the winter. Installing a heat pump in your Maryland home will increase energy efficiency while eliminating the need to have two HVAC units for the heating and cooling seasons.
For heat pump replacement or installation service in Maryland, contact the experts at GAC Services. We'll have one of our expert technicians complete your heat pump replacement in no time!
Benefits of a Heat Pump
Heat pumps can be an excellent option for homes in Maryland because of the fairly mild winters. While they do lose effectiveness when the temperature dips below freezing, most of the year, they work quite well. If you are considering one for your home, you can enjoy several benefits, including:
Heat and cool your home with just one unit
Increase energy efficiency by using the energy outdoors to heat and cool your home
Experience quieter operation
Lower energy bills than a furnace
Schedule installation of your heat pump by contacting GAC Services today.
We Also Install Hybrid Heating Systems
In Maryland, you never know what kind of weather the winter months will bring. To maximize your heating system's efficiency, consider installing a hybrid heating system. Designed to maximize fuel-saving, a hybrid heating system — also called a dual-fuel heat pump — combines the energy efficiency of a heat pump and the reliability of a furnace to increase savings.
When outdoor temperatures dip below freezing, your hybrid heating system will rely on a backup furnace to heat your home. When temperatures warm up above 32 degrees Fahrenheit, the hybrid heating system uses a heat pump to transfer heat indoors and outdoors instead of using fuel to convert energy into heat.
Contact GAC Services today to install a hybrid heating system in your Maryland home!
Benefits of a Hybrid Heating System
If you want the perks of a heat pump but don't want to have problems when the temperatures occasionally dip below 32 degrees, then a hybrid heating system may be the solution you've been seeking. Hybrid heating systems combine the benefits of a furnace with the help of a heat pump so that you can enjoy the following perks:
Efficient operation using outdoor energy when possible
The ability to automatically switch heating methods when the temperature goes below 32 degrees
No interruption in your home's comfort on particularly cold days
Lower energy bills compared to a traditional furnace
Reach out to our team at (240) 233-8498 or by contacting us online to schedule a quote for hybrid heating system installation in Maryland.
The GAC Difference
"What do our customers want?" That's the question that's been driving the way we do business at GAC from the very beginning — back when you might have known us as Gaithersburg Air Conditioning & Heating!
While our name may have changed, the way we do business hasn't. We offer:
Upfront pricing
A 100% satisfaction guarantee
On-time service
Factory-trained and nationally certified technicians
Respect for your home
These are just a few reasons why your neighbors love working with GAC. This commitment to excellence, along with our friendly and honest professionals, has helped us satisfy tens of thousands of customers throughout Maryland over the years. And it is this that we consider the GAC difference.
Whether you need heating installation, emergency repairs or other air conditioning or heating services, call the heating & cooling contractors Montgomery County residents have relied on for years to get the job done. Contact us for a free replacement estimate on a new heating system or schedule service today by calling (240) 233-8498.
Join GAC's Prime Maintenance Membership
High-performance seasonal tune-ups
20% discount on heating and cooling services
10% off electrical repairs
Emergency service
Reduced diagnostic fee
And more!
Financing Options Available
At GAC, we understand how important a functioning HVAC system is for your home. This is why we offer flexible financing options to help you take care of your new HVAC purchase, so you can get back to taking care of what matters most to you.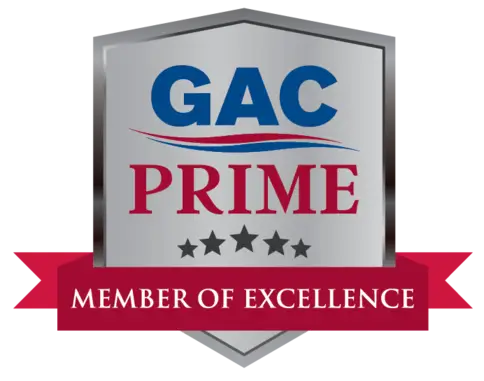 A well-maintained HVAC system can save you from having to invest in costly repairs down the road. Learn more about the priority maintenance services offered by GAC Services.