Heating & Cooling Service throughout Montgomery County, Howard County & Frederick County
As the cost of energy rises, we are more determined than ever to find ways to save you money on your energy bills. That's why when it comes to cooling AND heating your home, we can't say enough good things about the heat pump.
Heat pumps typically have a life span of around 15 years. Although you can usually rely on a heat pump to heat and cool your home effectively, these systems can occasionally break down, leaving you in need of a professional repair.
At GAC Services, we have the proper tools and heating and cooling expertise to diagnose and properly repair heat pumps in Maryland. Our HVAC technicians are factory trained and nationally certified, so you can trust we'll return your home or business back to its maximum comfort level as quickly as possible.
To schedule your heat pump repair in Maryland, contact the experts at GAC Services online or give us a call today at (240) 233-8498.
When to Schedule Heat Pump Repair in Your Maryland Home
A heat pump functions as a cooling unit during the warmer months and as a heating system during the cooler months—so they're nearly always in use, regardless of the season! Since they're used so often, it makes sense that many heat pumps end up requiring a repair or two throughout their life span of around 15 years.
Our team of factory trained, nationally certified technicians can diagnose and properly repair your heat pump quickly so you can get back to heating or cooling your home. Call GAC Services for heat pump repair if you experience any of the following signs:
Heat Pump Doesn't Turn On – If you notice your heat pump is not turning on, double check your thermostat. If the thermostat is set to the proper settings (e.g., thermostat is set to heat during the winter or cool during the summer) and your heat pump is still not turning on, call GAC Services to schedule your repair.
Increased Energy Costs – One of the first signs of a heat pump in distress is an increase in energy costs. If the cost to heat and cool your home or business is higher than usual, your heat pump may be working harder than it needs to, which could indicate that it's time for a repair appointment.
Inconsistent Temperatures – If you notice inconsistent temperatures between rooms or areas within a building, your heat pump may be malfunctioning. Our technicians will diagnose and repair your heat pump to restore maximum comfort levels.
When it comes to heat pump repair in Maryland, there is only one name you need to know: GAC Services. We'll diagnose and repair your heat pump in no time, so you can rest assured your heating and cooling system is running at its peak operating levels both day and night.
Contact us today to schedule your repair, or request an estimate online.
Heat Pump Repair FAQs
[bc_accordion] [bc_card title="Should heat pumps be serviced?"]
Your heat pump should be serviced at least once a year. With annual service, your heat pump will last longer, operate at optimal energy efficiency, and prevent costly repair bills.
[/bc_card] [bc_card title="Should I repair or replace my heat pump?"]
No matter the age of your heat pump, if the system isn't evenly heating or cooling your home, even after a few repairs, it's time to consider replacement. After frequent repairs, opting for a heat pump replacement can provide better comfort for your home and offer a higher payback for your money.
[/bc_card] [bc_card title="Why is my heat pump blowing cold air when the heat is on?"]
Your heat pump may be blowing cold air because your system is set to defrost mode, or there could be something wrong with your heat pump.
If you're unsure why your heat pump system continues to blow cold air, contact our heat pump experts by calling (240) 233-8498.
[/bc_card] [bc_card title="Should a heat pump fan run all the time?"]
It's beneficial to set your heat pump to "auto." When your fan is set to auto, moisture from cold cooling coils can drip and be drained outside. If your heat pump fan runs continuously, moisture does not have a chance to drip outside.
[/bc_card] [/bc_accordion]
The GAC Difference
"What do our customers want?" That's the question that's been driving the way we do business at GAC from the very beginning—back when you might have known us as Gaithersburg Air Conditioning & Heating!
While our name may have changed, the way we do business hasn't.
Upfront pricing. 100% satisfaction guarantee. On-time service. Factory trained and nationally certified technicians. Respect for your home.
These are just a few reasons why your neighbors love working with GAC. It is this commitment to excellence, along with our friendly and honest professionals that has helped us satisfy tens of thousands of customers throughout Maryland over the years. And it is this that we consider the GAC difference.
Contact us for a free replacement estimate on a new heat pump or to schedule service today.
We're looking forward to serving you and hopefully making you a customer for life!
Join GAC's Prime Maintenance Membership
High-performance seasonal tune-ups
20% discount on heating and cooling services
10% off electrical repairs
Emergency service
Reduced diagnostic fee
And more!
Financing Options Available
At GAC, we understand how important a functioning HVAC system is for your home. This is why we offer flexible financing options to help you take care of your new HVAC purchase, so you can get back to taking care of what matters most to you.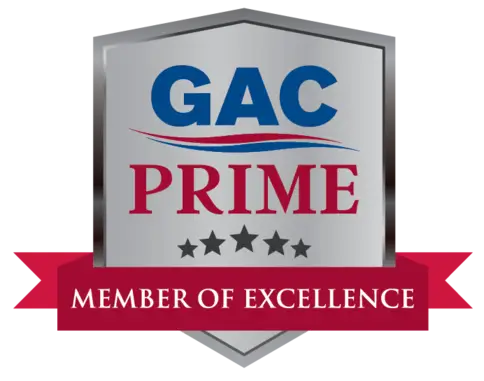 A well-maintained HVAC system can save you from having to invest in costly repairs down the road. Learn more about the priority maintenance services offered by GAC Services.