Your Local Montgomery, Frederick, Howard County and Carroll County HVAC Contractors Since 1970
Coming home to a broken furnace is never a welcoming situation, especially during the cold winter months in Maryland. Below-freezing temperatures can make for a very uncomfortable home environment for family, friends, and even pets. At GAC Services, we repair gas, electric, and propane furnaces throughout Frederick County, Montgomery County, and their surrounding communities.
If you're ready to experience the GAC difference and our award-winning service, contact one of our friendly professionals to schedule your furnace repair or request a free estimate! We'll send one of our licensed HVAC technicians to your home to diagnose and repair your furnace, restoring the comfort of your Maryland home in no time. Don't believe us? Check out what our customers are saying about us!
Our Furnace Repair Process
At GAC Services, we always recommend contacting a heating and cooling professional if you're experiencing furnace trouble. No matter what the problem—whether your furnace won't turn on or your heating system is circulating cool air throughout your Gaithersburg, MD home—our HVAC technicians are professionally trained to repair your furnace. After you contact us, we'll send one of our technicians to your home to inspect your entire heating system from head to toe. This gives us the best understanding of the current condition of your heating system so we can properly diagnose and repair your furnace in a timely manner.
If your furnace breaks down in the middle of the night, we offer emergency furnace repair services so you won't be left in the cold! If you need emergency furnace repair in Frederick County or Montgomery County, call us immediately—(240) 233-8498.
Signs You Need Furnace Repair
Just because your furnace pumps warm air into your home doesn't mean it's operating as it should. But how do you know if your furnace needs repair? If you notice any of the following signs, contact GAC Services to schedule your furnace repair:
Your furnace does not turn on – The average lifespan of a furnace is 10 – 15 years, and perhaps the easiest way to tell if your furnace needs repair is if it does not turn on and is not producing warm air.
Your energy bills are higher – Another indicator of a broken furnace is high utility bills. If you notice your energy bill is more expensive than usual, give us a call!
Your furnace makes loud noises – Furnace noises are not uncommon, and in fact, they are expected. However, any loud banging or clanking noise when your furnace turns on and off may indicate a loose belt, motor, or fan and will require professional HVAC repair.
Your pilot light is yellow in color – The pilot light on your furnace should always be blue in color. If it is yellow or orange in color, there may be an imbalance of fuel present. We recommend contacting a licensed HVAC professional immediately.
Your furnace turns on and off – Does your furnace turn on and off sporadically? Does it run for a few minutes, or even a few seconds, before turning off again? If so, give GAC Services a call!
Your furnace isn't keeping you comfortable – A properly functioning furnace should keep you and your home comfortable. If your home is drafty or cold when you turn up the thermostat, your furnace needs repair.
Your carbon monoxide detector goes off – If your carbon monoxide detector goes off, your furnace may not be burning fuel completely. You should call the fire department immediately, and once your home has been cleared for re-entry, contact an HVAC contractor for furnace repair.
Need a reliable furnace repair service in Gaithersburg, MD? Call the experts at GAC today! Dial (240) 233-8498 or contact us online to get started.
Schedule Furnace Repair in Gaithersburg, Maryland
If your furnace is not keeping your Maryland home comfortable, you should call the HVAC experts at GAC Services for help. Our licensed technicians will inspect and repair your furnace to get it running efficiently again in no time. We are experienced, friendly, and knowledgeable, so you can rest easy knowing you are in good hands when you choose GAC Services. We offer reliable furnace repair in Montgomery County and Frederick County, Maryland.
To talk with a heating and cooling professional, or to schedule furnace repair services in Maryland, contact GAC Services today. We look forward to making you a customer for life!
Join GAC's Prime Maintenance Membership
High-performance seasonal tune-ups
20% discount on heating and cooling services
10% off electrical repairs
Emergency service
Reduced diagnostic fee
And more!
Financing Options Available
At GAC, we understand how important a functioning HVAC system is for your home. This is why we offer flexible financing options to help you take care of your new HVAC purchase, so you can get back to taking care of what matters most to you.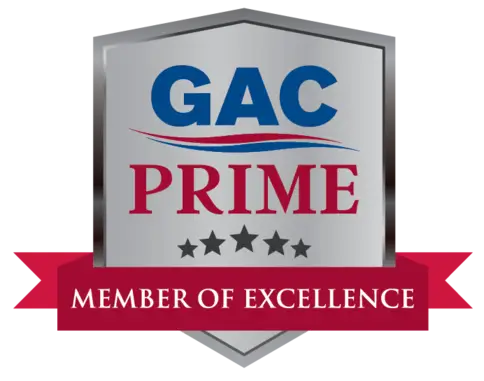 A well-maintained HVAC system can save you from having to invest in costly repairs down the road. Learn more about the priority maintenance services offered by GAC Services.