Pilot lights have been a major component of gas furnace systems for nearly as long as people have been using gas to heat homes. The pilot is simply a small, roughly candle sized flame that serves to ignite the gas issuing from your primary burner. And though they tend to serve quite faithfully, pilot light troubles aren't all that uncommon. If you've been having trouble with your gas furnace pilot, the team at GAC Services can provide fast, dependable repair services any time you need them!
Our team of certified HVAC specialists have been serving Maryland for years. When we provide your repair services, our top priority is to return your home to comfortable normalcy as soon as possible.
If you're ready to work with top-class technicians in the Montgomery County, Frederick County, or Howard County area, contact GAC Services today!
Common Causes and Signs of Pilot Failure
There are a few issues that can trouble your pilot, and thankfully they're all somewhat easy to spot. If you see any of these pilot light problems manifest, be sure to contact the experts at GAC right away to get the fast, accurate repair services you deserve:
The flame of your pilot is the wrong color. Your pilot should pretty much always remain a light blue color. If the light is yellow, or a pale orange, there's likely an imbalance in the ratio of air to fuel in your system. This can be quite dangerous, as a weak flame allows carbon monoxide to form; a highly toxic substance.
Your pilot refuses to stay lit. Normally a pilot light is quite easy to light, and most gas furnace owners become proficient at it fairly quickly. But if your pilot light simply won't light, or stay lit, you could need professional pilot light repair.
Thermocouple malfunction. The thermocouple in your furnace is located quite near the pilot, and acts as a failsafe system when something with the pilot goes awry. If your pilot shuts off and refuses to relight, the issue is often a damaged thermocouple, or possibly one that has detected an unsafe problem within your furnace system.
The GAC Furnace Repair Process
No matter your issue, large or small, the experts at GAC would recommend seeking professional assistance right away. Leaving a problem alone too long can lead to far larger problems, and may even lead to costly replacements instead of professional furnace repair!
When you choose GAC for your repair services, we make absolutely sure to provide a fast response, and services that focus on meeting your needs as fast as accuracy allows. Our team utilizes cutting-edge diagnostics to locate the exact issue your furnace is experiencing. This way, we can administer the right cure, for the right cause, making your home comfortable once again as swiftly as we possibly can. When you need emergency repair services, be sure to reach out to the GAC team today!
Pilot Light Repair Services in Maryland
When you encounter pilot light problems with your gas furnace, be sure to contact the experts at GAC right away! No matter the size or scope of the issue at hand, we can ensure you get the top-quality repair services you need. Contact us today to learn more, or to speak with one of our certified professionals!
The GAC Difference
"What do our customers want?" That's the question that's been driving the way we do business at GAC from the very beginning—back when you might have known us as Gaithersburg Air Conditioning & Heating!
While our name may have changed, the way we do business hasn't.
Up-front pricing. 100% satisfaction guarantee. On-time service. Factory trained and nationally certified technicians. Respect for your home.
These are just a few reasons why your neighbors love working with GAC. It is this commitment to excellence, along with our friendly and honest professionals that has helped us satisfy tens of thousands of customers throughout Maryland over the years. And it is this that we consider the GAC difference. Contact us for a free replacement estimate on a new heating system or to schedule service today. We're looking forward to serving you and hopefully making you a customer for life! 
Join GAC's Prime Maintenance Membership
High-performance seasonal tune-ups
20% discount on heating and cooling services
10% off electrical repairs
Emergency service
Reduced diagnostic fee
And more!
Financing Options Available
At GAC, we understand how important a functioning HVAC system is for your home. This is why we offer flexible financing options to help you take care of your new HVAC purchase, so you can get back to taking care of what matters most to you.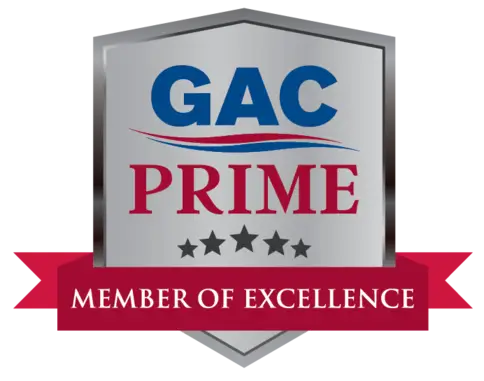 A well-maintained HVAC system can save you from having to invest in costly repairs down the road. Learn more about the priority maintenance services offered by GAC Services.