Montgomery County, Howard County & Frederick County's Trusted Furnace Installers
GAC Services, a leading HVAC and heating contractor in Gaithersburg, MD, offers furnace installation throughout Montgomery County and Frederick County. Our licensed HVAC technicians have the experience and expertise to install a furnace in your home no matter what your heating needs.
Whether you simply need to replace your old, inefficient furnace or are building a new home in the area, we can help. In addition to our free estimates for furnace installation, we offer you the GAC Difference—the cornerstone of our heating services. We promise you up-front pricing, on-time service, and respect for your home.
If you live in Maryland and are in the market for a new furnace, give us a call— (240) 233-8498
Furnace Installation You Can Count On
At GAC Services, we provide FREE estimates for new equipment installations, including a furnace installation. So if you need to install a new furnace in your Maryland home, we can provide a professional and affordable heating solution. We've been installing furnaces in our neighboring communities for decades—way back when you might have known us as Gaithersburg Air Conditioning & Heating.
Benefits of Furnace Replacement
Snow, sleet, and ice are not uncommon during Maryland winters, so you'll want to make sure your furnace is prepared to handle the coldest of nights and keep you cozy all winter long. When you choose to install a new furnace, you'll notice an overall improvement of the air quality in your home. Other benefits include:
Improved energy efficiency – New technology, particularly Bryant® furnaces, have a higher AFUE rating. This means new a new furnace installed in your home will convert more fuel directly into heat, resulting in lower monthly energy bills.
Reduced repairs – If you've repaired your furnace more than once in the past two years, it's time to consider furnace installation. Furnace repairs should be few and far between if your heating system is maintained properly. So, installing a new furnace will reduce the number of service calls and keep your money where it belongs—in your pocket!
Lowered home energy bills – After installing a more energy efficient furnace, your home heating system will use less energy to heat your home, ultimately lowering your energy bills.
Improved comfort – A new furnace is better at producing consistent temperatures in your home and from room to room. New models also operate quieter than older, louder furnaces.
We Install Bryant Furnaces throughout Maryland
We are a Bryant Factory Authorized Dealer, which means we only install Bryant furnaces. Why do we trust Bryant so much?
Bryant is a leading HVAC manufacturer producing some of the most energy efficient, cutting-edge furnaces available on the market today. Offering a vast product line of furnaces (14 types of gas furnaces), there's no doubt our technicians can find an energy efficient system for your home.
We install the following Bryant furnace models:
Gas Furnaces
Free Estimates for Furnace Installation in Maryland
If you live in Maryland and are looking for quality furnace installation you can count on, contact us today. We'll send a technician to your home to assess the size of your home. This helps us recommend a furnace with the proper heating capacity (BTUs) to heat your home effectively and efficiently.
Request a free estimate today!
Furnace FAQs
Can a homeowner install their own gas furnace? A furnace installation, and especially in the case of a gas furnace, requires a very specific set of tools and knowledge. Without a professional installation, you risk not only wasting a lot of money, but also potential health and home risks.
How long does it take to put in a new furnace? The answer will differ slightly according to the system and home in question, but in most cases, a new installation project can be completed within a day, sometimes two.
How long does a gas furnace usually last? When properly maintained a gas furnace should last a minimum of 15 years—20 or more with professional service.
How much does it cost to replace a furnace? Furnace prices fall within a rather wide range, depending on the technology and efficiency.
Should I repair or replace my furnace? Generally, speaking if the system is too old, or if the cost of repair equals a third of the cost of the system itself, it is time to replace.
You might also like…
Check out our Prime Maintenance Membership to keep your furnace healthy year after year!
Join GAC's Prime Maintenance Membership
High-performance seasonal tune-ups
20% discount on heating and cooling services
10% off electrical repairs
Emergency service
Reduced diagnostic fee
And more!
Financing Options Available
At GAC, we understand how important a functioning HVAC system is for your home. This is why we offer flexible financing options to help you take care of your new HVAC purchase, so you can get back to taking care of what matters most to you.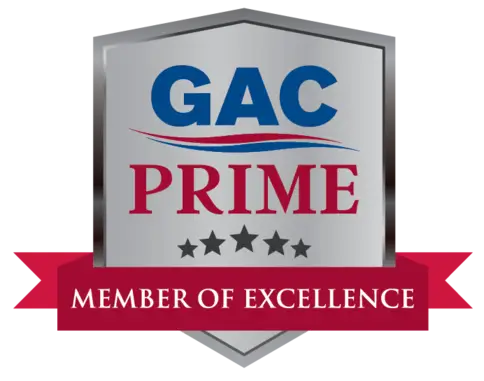 A well-maintained HVAC system can save you from having to invest in costly repairs down the road. Learn more about the priority maintenance services offered by GAC Services.