Whole Home Surge Protection Services
Whole Home Surge Protection Services
Today's homes are packed with sensitive electronic equipment, and a single power surge can destroy them all. Investing in whole-home surge protection is the best way to protect your expensive equipment from being destroyed, and at , we can help make sure you have exactly what you need. We offer comprehensive whole-home surge protection services in , and we are here to help safeguard your computer, television, stereo equipment, and other electronics.
The Importance of Investing in Whole Home Surge Protection
Many homeowners in the Gaithersburg, MD area think they are protected from lightning strikes and power surges only to discover they are not. Consider this:
Most homeowner's insurance policies do not cover damage to electronic devices caused by lightning strikes.
Many homes are hit by as many as 20 power surges every single day.
If lightning strikes up to a mile away, it could cause a power surge and damage your electronic equipment.
Surge protectors extend the life of electrical equipment by up to 30%.
Investing in whole-home surge protection is one of the best ways to avoid major loss. Many insurance providers even offer discounts to homeowners who use these products. Surge protector strips provide a degree of protection, but they simply can't compete with whole-home protectors.
Whole Home Surge Protectors in Gaithersburg, MD
Whole-home surge protectors stop power surges at the source. They are designed to block surges where they enter your home, preventing damage to all of your electronics. If you are like most people, you have thousands of dollars worth of electronics and appliances in your home.
If you are not protected, a single power surge can destroy them all in seconds. By investing in whole-home surge protection, you can sleep easier knowing that your home and valuables are protected.
For whole home surge protection services in Gaithersburg, MD and the surrounding areas, depend on the experts right here at GAC Services. Contact us today to learn more.
Join GAC's Prime Maintenance Membership
High-performance seasonal tune-ups
20% discount on heating and cooling services
10% off electrical repairs
Emergency service
Reduced diagnostic fee
And more!
Financing Options Available
At GAC, we understand how important a functioning HVAC system is for your home. This is why we offer flexible financing options to help you take care of your new HVAC purchase, so you can get back to taking care of what matters most to you.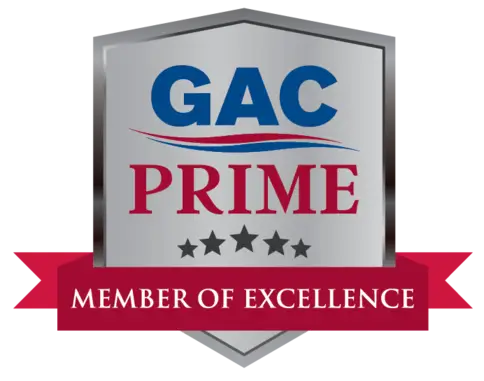 A well-maintained HVAC system can save you from having to invest in costly repairs down the road. Learn more about the priority maintenance services offered by GAC Services.