Main Service Panel Upgrades and Circuit Breakers
Main Service Panel Upgrades and Circuit Breakers
We use more electricity today than ever before. From our smartphones and tablets that constantly need charging to our televisions, gaming systems, and countless other electronic devices, we are just about always relying on our homes' electrical systems to power the things that are vital in our daily lives. Unfortunately, our homes aren't always up to meeting our needs. Even houses constructed just 10 short years ago may not be capable of fulfilling our electrical demands, and older homes struggle even more.
The good news?  can help. We offer main service panel upgrades and circuit breakers in  and the surrounding areas, and we can upgrade your home's electrical system to meet your family's needs.
Main Service Panel Upgrades
Keeping up with today's electrical needs is a challenge for many residential systems. Upgrading your main service panel is the best way to guarantee that your system won't leave you in the dark when you need it most. Whether your home is already struggling to meet your electrical needs or you are thinking about building an addition or renovating, you will likely need to upgrade your panel to allow for additional circuits. GAC Services can help with any of your service panel and circuit breaker needs.
Upgrading your main service panel allows you to:
Install additional circuits and outlets
Repair overloaded circuit breakers that trip frequently
Eliminate overcrowded outlets
Power large appliances like electric ovens and dryers
Circuit breakers prevent electrical overloads and short-circuiting. They are designed to protect your electrical system and keep your home safe from fires. At GAC Services, our licensed electricians are equipped to safely repair, replace and inspect circuit breakers as needed. If you have a breaker that trips frequently, we will diagnose the problem and recommend the best solution. Other circuit breaker services include:
Circuit breaker replacement
Main circuit breakers
Branch circuit breakers
Adding breakers and circuits
220-volt circuits
Electrical panel repairs
Signs You Need an Electrical Panel Replacement
If your home is over 25 years old, it may be time to consider an electrical panel replacement. Older homes typically don't have enough circuits to support the growing demand for electricity. You may be experiencing one or more of the following signs that an upgrade is needed:
Frequent breaker trips

Overcrowded outlets

A burning smell near the panel box

Dimming or flickering lights

Constant buzzing or humming

Limited power outlets

Short circuits
These are all signs that your home's electrical system is not up to the task of powering your modern life, and a new electrical panel installation can bring you up to speed.
Why Choose GAC Services for Your Electrical Panel Replacement and Other Electric Services in Gaithersburg?
At GAC Services, we take pride in offering superior electrical service and electrical repairs to the Montgomery County area. We understand that you have a choice when it comes to finding an experienced electrician, and our goal is to provide quality workmanship and dependable services every time. 
Our experienced technicians are dedicated to providing reliable, affordable electrical services that meet your home's unique needs. In addition to electrical panel upgrades, we also offer services such as wiring/rewiring, installing ceiling fans and light fixtures (including security lighting), and more.  
With the experience and expertise of our professional electricians, you get peace of mind by knowing your electrical systems are in the right hands.
When you need help with your home's electrical system, depend on the electricians right here at GAC Services. For professional assistance with main service panel upgrades and circuit breakers in Gaithersburg, MD, contact us today.
Join GAC's Prime Maintenance Membership
High-performance seasonal tune-ups
20% discount on heating and cooling services
10% off electrical repairs
Emergency service
Reduced diagnostic fee
And more!
Financing Options Available
At GAC, we understand how important a functioning HVAC system is for your home. This is why we offer flexible financing options to help you take care of your new HVAC purchase, so you can get back to taking care of what matters most to you.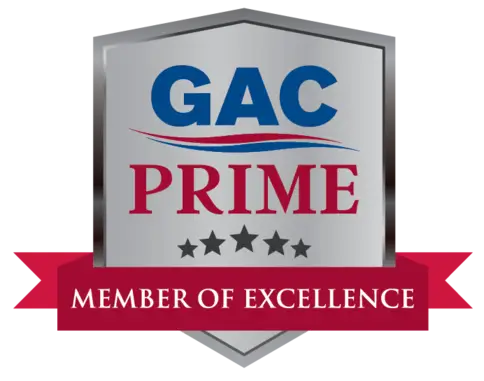 A well-maintained HVAC system can save you from having to invest in costly repairs down the road. Learn more about the priority maintenance services offered by GAC Services.