With the use of USB-based appliances rising more and more each year, it's not surprising that many homeowners are having trouble keeping up in regards to electrical access. But if you're fed up with dealing with massive, easily lost adapters and too few outlets, we've got just the service for you. GAC Services offers USB  port capable outlet installation to clients in Maryland!
Our certified and licensed electricians offer you the quality and skill needed to ensure your projects go smoothly and provide you with the results you want most. We're the best in the business when it comes to electrical service, and strive to provide our clients in Frederick, Howard, and Montgomery Counties with customer-focused service that guarantees perfection every time.
Ready to upgrade the outlets in your home? Contact GAC Services online to learn more, or get in touch with us over the phone by dialing (240) 233-8498!
USB Outlet Wiring and Service
Our electricians can help you gain the electrical access and USB compatibility you need in order to keep up with our constantly rising influx of USB-based accessories and tools. These outlets are ideal for replacing obnoxious adapters, saving you the stress of keeping up with more and more compatibility workarounds. No more juggling adapters and ports, no more relegating your PC to a glorified charger. Just perfect access to meet all of your electrical needs.
USB outlet upgrades offer you the same amount of functionality as before, letting you continue to use the two plugs in your current outlet while also utilizing up to two USB ports that are installed along the underside or side of the outlet. The ports are set in and look sleek and clean, preventing another common problem with adapters—no more bulky ugliness and messes of wires.
USB Outlet Repair and Replacement
USB outlets are getting pretty huge, and they certainly solve a lot of problems in modern tech-savvy homes. But that doesn't mean nothing ever happens to them! If you're having trouble with your USB outlets or feel that it may be time to replace your outlets, you can call on GAC Services to provide quick and effective services that return your access to normal as soon as possible.
Where can I Install USB Outlets?
USB outlets can be installed anywhere a normal outlet would be, with the exception of areas that require GFCI outlets (places where water is present including utility spaces, near kitchen sinks and water heaters, etc).
Typically we offer our USB outlet installation for:
Living rooms
Bedrooms where personal devices are often used, like phones or tablets
Bathrooms and kitchens where GFCIs aren't required
Outbuildings and garages
USB Outlet Installation Services in Maryland
When you're ready to upgrade and update the electrical outlets in your home our team stands ready to help. We provide superior, customer-focused services, and each member of our team is committed to complete excellence in all we do. Call us now or contact us online to learn more about getting USB outlets for your home!
The GAC Difference
"What do our customers want?" That's the question that's been driving the way we do business at GAC from the very beginning—back when you might have known us as Gaithersburg Air Conditioning & Heating!
While our name may have changed, the way we do business hasn't.
Up-front pricing. 100% satisfaction guarantee. On-time service. Factory trained and nationally certified technicians. Respect for your home.
These are just a few reasons why your neighbors love working with GAC. It is this commitment to excellence, along with our friendly and honest professionals that has helped us satisfy tens of thousands of customers throughout Maryland over the years. And it is this that we consider the GAC difference. Contact us for an estimate on a new electrical installation or to schedule service today. We're looking forward to serving you and hopefully making you a customer for life!
Join GAC's Prime Maintenance Membership
High-performance seasonal tune-ups
20% discount on heating and cooling services
10% off electrical repairs
Emergency service
Reduced diagnostic fee
And more!
Financing Options Available
At GAC, we understand how important a functioning HVAC system is for your home. This is why we offer flexible financing options to help you take care of your new HVAC purchase, so you can get back to taking care of what matters most to you.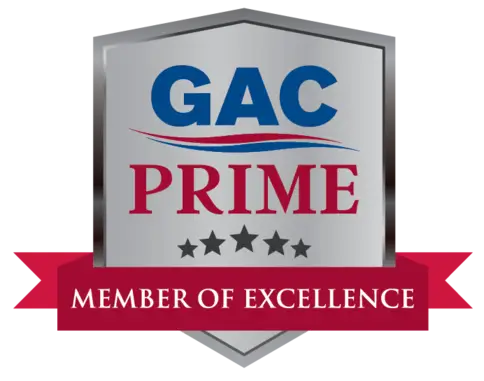 A well-maintained HVAC system can save you from having to invest in costly repairs down the road. Learn more about the priority maintenance services offered by GAC Services.