Security Lighting Installation & Design
We're Electricians Now, Too!
GAC Services, your go-to contractor for all of your heating and cooling needs, now offers electrical services in Maryland. So if you're thinking about installing security lighting on your home, give us a call. Our electricians can design and install custom security lights for your home that improves your safety at night, adds resale value to your property, and creates a beautiful aesthetic to complement your home's exterior.
If you want to start feeling safer in your home, call GAC Services for security lighting design and installation in Maryland—(240) 233-8498—or contact us online.
Benefits of Security Lighting
Security lighting serves many purposes, the main being to deter burglars and other unwanted guests away from your home. When you choose to install security lights on your Maryland home, you'll experience:
Added safety – Security lighting can be custom designed and installed to illuminate even the darkest areas of your home. If your backyard receives little to no natural light at nighttime or zero light from the street, we'll install a system that makes you feel comfortable whenever you're home at night. Additionally, we can design and install security lighting that illuminates your property in a non-distracting manner, helping you navigate around pathways and other areas of your home's exterior with ease.
Increased home value – If you ever decide to sell your home, security lighting can improve its resale value. So even if you can't enjoy the benefits after moving, you can rest assured your money is back where it belongs.
Improved curb appeal – Just because you choose to install security lighting doesn't mean it needs to be ugly—and that's where we come in! Our electricians can design a security lighting system that offers protection in an aesthetically pleasing way, giving your home a more grand appearance at night.
Added uniqueness – Our security lighting designs will make your home stand out above the rest.
---
---
Custom-Designed Security Lighting in Maryland
Security lights are not a DIY project. Sure, most homeowners can install a simple flood light, but the electricians at GAC Services offer expertise you can't get anywhere else. At GAC Services, we'll send an electrician to your home to meet with you and discuss your goals for your security lighting project.
Our simple, four-step process for installing security lights includes:
Schedule a free consultation – During your security lighting consultation, we'll review the entire scope of your project and suggest lighting placements that will get the job done.
Design – After we listen to your needs, we'll design a low voltage security lighting system that is custom to your home and offers improved safety to your property.
Approval – Before we move forward with the security lighting installation process, we'll make sure you're happy with our design. After getting final approval, we move on to the fourth and final step in the process.
Installation – Our electricians will install your security lighting exactly as we drew it up!
Why Call GAC Services for Security Lighting Installation?
At GAC Services, our licensed electricians are trained to design and install a custom security lighting system for any Maryland home. We always put our customers first, which is why we'll work with you to design a system that exceeds your expectations.
We specialize in home electrical installations and will install an energy efficient system you can depend on.
Want to save energy while improving the safety of your home?
We'll put your security lights in an automatic timer. This allows you to experience the safety of security lighting only when it's needed. During the summer when the sun sets later in the day, you'll pay less to power your security lights than during the winter.
Your security lights will only turn on between dusk and dawn, ensuring you use the least amount of electricity as possible to protect your home.
Schedule a Free Consultation
To schedule a free consultation for security lighting design and installation in Maryland, contact us online or give our electricians a call—(240) 233-8498.
You might also consider visiting our page about outdoor lighting.
Join GAC's Prime Maintenance Membership
High-performance seasonal tune-ups
20% discount on heating and cooling services
10% off electrical repairs
Emergency service
Reduced diagnostic fee
And more!
Financing Options Available
At GAC, we understand how important a functioning HVAC system is for your home. This is why we offer flexible financing options to help you take care of your new HVAC purchase, so you can get back to taking care of what matters most to you.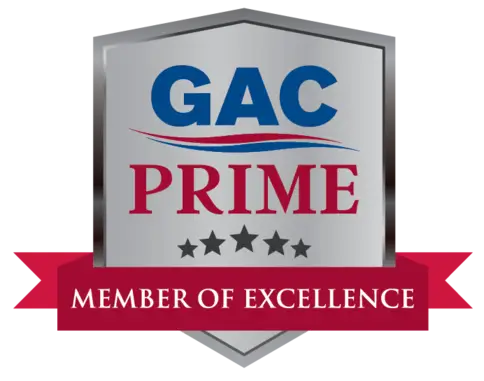 A well-maintained HVAC system can save you from having to invest in costly repairs down the road. Learn more about the priority maintenance services offered by GAC Services.