The electricity in your home, as well as your electrical appliances, are of vital importance. And yet, many of us, if not most, tend to not pay much mind to them. In particular, electrical safety is a huge issue, and a lot of us take that safety for granted. Don't! Electricity is a great thing, but following safety practices helps to avoid injury and property loss, which are goals well worth your time.
To the certified electricians at GAC Services, the only thing that is more important than superior service is the safety of our clients. We want you to have all of the electrical access and quality of life comforts you'll ever need, but we don't want that to come at the expense of an injury! If you ever have any electrical issues you don't feel comfortable addressing, call our licensed electricians at (240) 233-8498">(240) 233-8498 or contact us online to schedule service.
Keeping Your Maryland Home Safe from Electrical Issues
For the most part electrical safety has to do with proper preparation, and immediate action when something goes awry. Follow these simple tips, and you can rest assured that you won't be likely to risk life and limb:
Make proper use of electrical outlets. Outlets should never, ever be overloaded with too many appliances. This is a surefire way to at minimum trip your breaker, but at worse can be a fast cause for a home electrical fire. Also be sure that

GFCIs

are installed in any rooms where water is present, including bathrooms, kitchens, and utility spaces.
Ensure you are using dedicated circuits where needed. Dedicated circuits are ones that are, of course, dedicated to a specific purpose. Their primary use is to power high-wattage appliances like HVAC systems, refrigerators, microwaves among others, safely. A dedicated outlet should only be used for its intended appliance, and nothing more. They're dedicated for a reason!
Perform weekly checks of your home's electrical. Be sure to check your appliances wiring and any other easy to examine electrical tools for signs of damage or wearing. If you spot any of these, quickly replace the appliance, take it in for repair, or in the case of in-home wiring, call your trusted electrician.
Don't abuse extension cords. Extension cords are handy tools to be sure, but they should be used sparingly, and with caution. Extension cords weren't designed to be used for long periods of time, and should absolutely never be "chained" with other extension cords.
Pay attention to your breakers. A breaker trip is your surefire sign that the safe flow of electricity in your home has been interrupted. It is fine to attempt to reengage the breaker once, but if it trips again, quickly contact your electrician and leave the breaker off until the cause is found.
When to Call an Electrician in Montgomery County, MD
If you spot any of these issues, be sure to call an electrician right away to avoid fires and injury:
Loud humming or buzzing coming from your breaker panel
A smell of ozone, melting wire, or a persistent and heavy burning smell
Frequently flickering lights, or "jumpy" appliances
You are experiencing sporadic loss of electrical power
Any issue, no matter how small, that has been going on persistently
Schedule Electrical Service in Maryland with GAC Services
When you need reliable, trustworthy service and care from certified professionals, you need look no further than the team at GAC! We have the experience, the skill, and the training to ensure your electrical safety needs are met right away, and we take our service very seriously. Contact us online today to schedule your service for your home in Montgomery County, Frederick County, Howard County, or any of the surrounding areas!
Join GAC's Prime Maintenance Membership
High-performance seasonal tune-ups
20% discount on heating and cooling services
10% off electrical repairs
Emergency service
Reduced diagnostic fee
And more!
Financing Options Available
At GAC, we understand how important a functioning HVAC system is for your home. This is why we offer flexible financing options to help you take care of your new HVAC purchase, so you can get back to taking care of what matters most to you.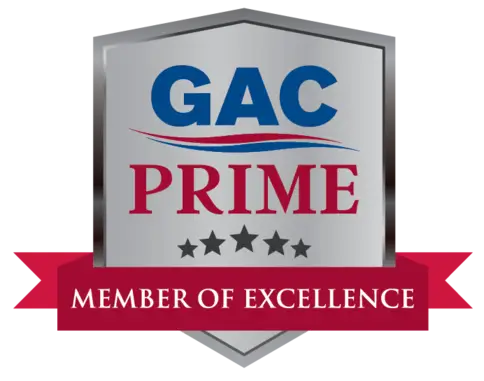 A well-maintained HVAC system can save you from having to invest in costly repairs down the road. Learn more about the priority maintenance services offered by GAC Services.