Licensed Electricians & Electrical Contractors in Frederick & Montgomery Counties, MD
Your #1 choice for cooling and heating services in Maryland can now be your #1 choice for electrical services. GAC Services is pleased to offer comprehensive electrical repairs to customers throughout Frederick County and Montgomery County, MD areas.
Most electrical repairs are not DIY projects! Stay safe and let our master electricians and electrical contractors tackle or troubleshoot your toughest electric problems and help you save money on your energy bills in the process.
Searching for "electrical repair services in my area"? Contact us online to schedule an appointment or call us anytime at (240) 233-8498 with all service needs.
Our Home Electrical Repair Services in Maryland
Our comprehensive list of electrical repairs in Maryland includes, but is not limited to:
Circuit breaker repairs– From short-circuiting to overloaded circuits to ground faults or other wiring problems, our electricians will find the source of your circuit problems to prevent electrical fires and inconvenient circuit breaker trips.
Portable generator repair– A generator is great for ensuring you can still use your necessary appliances in the event of power failure, but only if it works when you need it! Call our master electricians for transfer panels and other portable generator services in Maryland.
Attic and gable fan repairs– Don't worry about your job being too small for our experts. When your attic or gable fan isn't working, we're on it.
Outlet repair and replacement– We can help with GFI outlets, switch replacement, and USB outlet combinations for your cell phone, tablet, or other devices.
Wiring and rewiring– Appliances not working? Your wiring could be to blame. Our electrical repair services include your wiring and rewiring projects for your appliances, outlets, and networks.
All electrical repairs– If you have any sort of electrical problem, our master electricians can fix it!
When to Call a Professional Electrician for Electrical Repairs
When it comes to electrical problems in your Maryland home, safety is always a concern! If you have experience in the electrical field, you might be able to DIY certain electrical repairs, like burnt-out lights or malfunctioning smoke detectors. Those situations are much less dangerous than most electrical issues, so taking them on isn't necessarily a risk (but we're always here to take care of those repairs if you're not comfortable doing so!).
However, if your Maryland home requires any of the following electrical repair services, you would be better off calling a licensed electrician to handle the problem:
Loose switches
Socket repairs
Rewiring
Whole-home surge protection
Service panel upgrades
Generator repairs
Recurring issue with blown fuses/tripping circuit breakers
Burning odor/rubbery smell coming from appliance
Sparks coming from an outlet
Lights flickering
Repairing a short in wiring
Power surge when AC or fridge kicks on
All electrical work in pool/garden/other wet areas
Any repairs in homes more than 10 years old
Don't risk your safety—call the expert electricians at GAC Services to handle your electrical repair needs throughout Frederick & Montgomery counties. You can contact us online or give us a call at (240) 233-8498 to learn more or to schedule an appointment today.
The GAC Difference
"What do our customers want?" That's the question that's been driving the way we do business at GAC from the very beginning—back when you might have known us as Gaithersburg Air Conditioning & Heating!
While our name may have changed, the way we do business hasn't.
Up-front pricing. 100% satisfaction guarantee. On-time service. Factory trained and nationally certified technicians. Respect for your home.
These are just a few reasons why your neighbors love working with GAC. It is this commitment to excellence, along with our friendly and honest professionals, that has helped us satisfy tens of thousands of customers throughout Maryland over the years. And it is this that we consider the GAC difference. Contact us online or call us at (240) 233-8498 for a free replacement estimate on a new installation or to schedule electrical repair service today. We're looking forward to serving you―and hopefully, making you a customer for life!
Join GAC's Prime Maintenance Membership
High-performance seasonal tune-ups
20% discount on heating and cooling services
10% off electrical repairs
Emergency service
Reduced diagnostic fee
And more!
Financing Options Available
At GAC, we understand how important a functioning HVAC system is for your home. This is why we offer flexible financing options to help you take care of your new HVAC purchase, so you can get back to taking care of what matters most to you.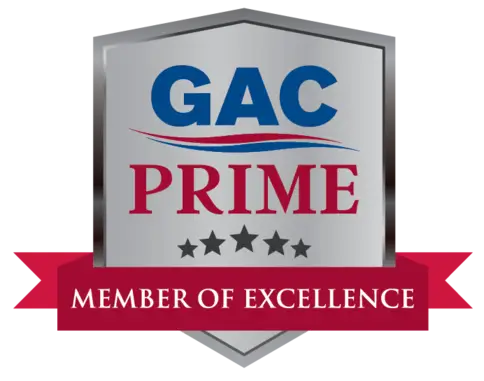 A well-maintained HVAC system can save you from having to invest in costly repairs down the road. Learn more about the priority maintenance services offered by GAC Services.