The lighting in your Maryland home needs to be able to serve quite a few purposes. It needs to add function, of course, but it also needs to be attractive, and to fit into your home's overall design. Are you looking for an efficient and versatile lighting solutions? If so, then you may find exactly what you need with recessed lighting installation from GAC Services.
Our electricians offer superior lighting design and electrical installation services. We are certified and licensed, letting you know that only highly trained and experienced professionals will handle your lighting needs. For top-class service and perfect lighting options in Frederick and Montgomery County, we just can't be beat!
When you need recessed lighting or electrical services in Maryland, look no further than the dedicated service team at GAC Services. Contact us online now to learn more about what our team offers!
Recessed Lighting Installation in Maryland
We can offer recessed lighting options to suit any need. Whether you're looking for task-focused recessed lighting for kitchen or office spaces, decorative lighting, or anything else, we can have you covered. GAC Services uses cost and energy-efficient LED lights for our installations, giving you the highest in lighting quality and dependability.
We handle the entire installation process, from wiring, to installation, and even to a full inspection of our work. We are dedicated to peerless quality and perfect service, and our work isn't done until you're completely satisfied.
The Advantages of Recessed Lighting
With all of the lighting options available today, you might be wondering what recessed lighting can add to your home. How about:
Design versatility. Recessed lighting can find a place early anywhere in your home, and can be implemented under cabinetry, to highlight favored decorations and art, or even into wall slopes for a dynamic and eye-catching lighting design.
Multi-purpose lighting. Recessed lighting is suitable for task lighting purposes, overall room lighting, and even as safety lighting. It was most frequently used in kitchens, but modern applications have found more and more use for this versatile lighting option.
Cost-effective lighting solutions. LED-fitted recessed lights can use as low as a tenth of the energy of comparable fluorescent bulbs, and last up to years longer. This makes the investment very sound, and will help you cut costs in the years to come!
Space-saving. By recessing light in certain areas of the home you can open up usable space by ridding yourself of cumbersome floor lamps or intrusive overhead lighting.
Decorative lighting. Recessed lighting is also often used for sheer decoration. When designed appropriately recessed lights can define spaces, or seamlessly illuminate rooms, allowing the better features of your space to shine through unobstructed by harsher light sources.
Electrician in Bethesda | Electrician in Chevy Chase | Electrician in Clarksburg | Electrician in Derwood | Electrician in Frederick | Electrician in Gaithersburg | Electrician in Germantown | Electrician in Kensington | Electrician in Laytonsville | Electrician in Montgomery Village | Electrician in Olney | Electrician in Potomac | Electrician in Rockville | Electrician in Silver Spring
The GAC Difference
"What do our customers want?" That's the question that's been driving the way we do business at GAC from the very beginning—back when you might have known us as Gaithersburg Air Conditioning & Heating!
While our name may have changed, the way we do business hasn't.
Up-front pricing. 100% satisfaction guarantee. On-time service. Factory trained and nationally certified technicians. Respect for your home.
These are just a few reasons why your neighbors love working with GAC. It is this commitment to excellence, along with our friendly and honest professionals that has helped us satisfy tens of thousands of customers throughout Maryland over the years. And it is this that we consider the GAC difference.
If you are interested installing custom recessed lighting for you home call the experts at GAC Services today.
We're looking forward to serving you and hopefully making you a customer for life!
Join GAC's Prime Maintenance Membership
High-performance seasonal tune-ups
20% discount on heating and cooling services
10% off electrical repairs
Emergency service
Reduced diagnostic fee
And more!
Financing Options Available
At GAC, we understand how important a functioning HVAC system is for your home. This is why we offer flexible financing options to help you take care of your new HVAC purchase, so you can get back to taking care of what matters most to you.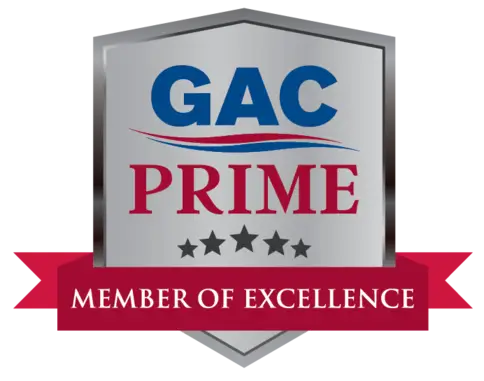 A well-maintained HVAC system can save you from having to invest in costly repairs down the road. Learn more about the priority maintenance services offered by GAC Services.