Remodeling a home can mean a wide variety of things. Altering a single room, adding on space, changing a kitchen; all excellent opportunities to customize your home. But all of these have an important thing in common; they need new wiring and electrical installations. When you need a team of dedicated, certified electricians in Maryland, GAC Services can help!
Our team has been proudly serving the electrical needs of patrons in Montgomery County, Howard County, Frederick County, and the surrounding areas in Maryland for decades. We are equipped to handle a wide variety of needs, from the lighting in your remodeled space to the complex wiring, and when you choose GAC, you can trust that you've got Maryland's best at your side.
Beginning or in the process of a remodel in your Maryland home? Contact GAC Services online to learn how our team can meet all of your electrical needs!
Electrical Services for Remodeling Projects in Maryland
Our team is equipped with the skill and knowledge needed to ensure you want for nothing when it comes to electrical. We're your single source for complete electrical solutions!
Electrical Installation Services
Our team takes your electrical needs seriously, providing comprehensive installation services that guarantee flawless results. GAC Services can provide:
Outlet installation
Lighting wiring and installation
Electrical panel upgrades and installation
Attic fan installation
Appliance installation services
Dedicated circuitry
Smoke detector installation
And much more
The initial installation of your appliances, outlets, lighting, and more all require a perfect job to ensure proper function. We carry extensive experience and training in handling remodel installation services, and we can assure that you'll get safe, effective installation services with each and every project.
Wiring for Home Remodels in Maryland
Your new wiring needs to integrate flawlessly with your home in order to be safe, secure, and functional. Our experts will analyze your electrical needs, and choose the ideal wiring solutions to guarantee you'll have complete access to all you need to enjoy your new home remodel.
Heavy Ups & Electrical Upgrades
Remodels tend to mean upgrades and updates for the electrical in your home. New lighting, new appliances, updated HVAC, and more–these all take up more power, and will require that your home's electrical capacity keep up to ensure you retain total function and effective electrical.
Our professionals can suss out your total electrical needs, and provide updates and a heavy-up that ensures your panel can safely provide for your electrical needs after your Maryland remodel.
Schedule Electrical Services in Your Maryland Home Today
Your home is going through a lot of change, and your electrical needs to be able to keep up. The certified electricians at GAC Services can ensure they do! When you're looking for top-class service that guarantees the ideal solutions, you need look no further than our team.
Ready to get started, or looking for information on what you need to complete your home renovation project in Frederick, Montgomery, or Howard County? Contact GAC Services today!
The GAC Difference
"What do our customers want?" That's the question that's been driving the way we do business at GAC from the very beginning—back when you might have known us as Gaithersburg Air Conditioning & Heating!
While our name may have changed, the way we do business hasn't.
Up-front pricing. 100% satisfaction guarantee. On-time service. Factory trained and nationally certified technicians. Respect for your home.
These are just a few reasons why your neighbors love working with GAC. It is this commitment to excellence, along with our friendly and honest professionals that has helped us satisfy tens of thousands of customers throughout Maryland over the years. And it is this that we consider the GAC difference.
Contact us for a free replacement estimate on a new electrical installation or to schedule service today.
We're looking forward to serving you and hopefully making you a customer for life!
Join GAC's Prime Maintenance Membership
High-performance seasonal tune-ups
20% discount on heating and cooling services
10% off electrical repairs
Emergency service
Reduced diagnostic fee
And more!
Financing Options Available
At GAC, we understand how important a functioning HVAC system is for your home. This is why we offer flexible financing options to help you take care of your new HVAC purchase, so you can get back to taking care of what matters most to you.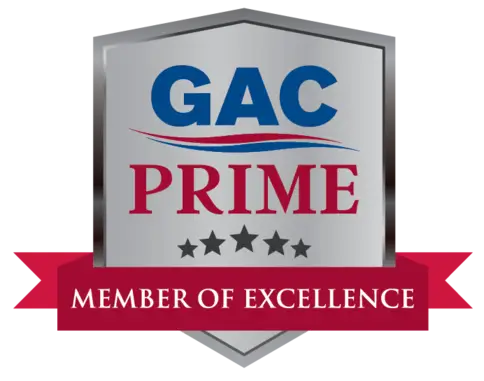 A well-maintained HVAC system can save you from having to invest in costly repairs down the road. Learn more about the priority maintenance services offered by GAC Services.