Maryland's #1 Choice for Electrical Services
Is your electrical panel or wiring more than 20 years old? Are you looking to expand your current Maryland home? Did you recently purchase any new major appliances—such as a central air conditioner or heat pump? If so, it may be time to upgrade your electrical system with a heavy up from GAC Services.
What Is a Heavy Up?
A heavy up is an increase in amperage (power) of your main electrical service and is most commonly needed when your current electrical system cannot safely provide enough power to your home. Newer electrical equipment is built to handle multiple modern electronic appliances (home theaters, air conditioners, stoves, refrigerators, etc.) and other electrical devices commonly found in the home (TVs, lamps, computers, etc.). However, electrical panels and systems more than 20 years old were not built to handle such massive amounts of power—creating an electrical hazard throughout your home which could lead to an electrical fire.
If you're looking to expand your home, or simply need more power to meet your electric needs, call the experts at GAC Services today—(240) 233-8498! Our licensed electricians undergo continuous training, so you can trust us to safely upgrade your electrical system.
How Do I Know If I Need a Heavy Up?
Even if you're not planning on expanding your Maryland home or making any improvements to your major appliances, it is best to ask a licensed electrician if you could benefit from a heavy up. Some signs you need to call for a heavy up include, but are not limited to:
Your electrical panel is more than 20 years old
Your lights constantly flicker
Your circuit breakers frequently trip
You plan to expand your home (e.g. add a home office)
You want to add or upgrade major appliances (e.g. washer and dryer)
You need more circuits added to your electrical system
If you're unsure if your home could improve its safety from a heavy up, give us a call! Not only do we have a full team of licensed electricians, but our staff is also trained to answer your electrical questions.
To schedule your electrical heavy up, contact us online by using the contact form on the right!
Electrician in Bethesda | Electrician in Chevy Chase | Electrician in Clarksburg | Electrician in Derwood | Electrician in Frederick | Electrician in Gaithersburg | Electrician in Germantown | Electrician in Kensington | Electrician in Laytonsville | Electrician in Montgomery Village | Electrician in Olney | Electrician in Potomac | Electrician in Rockville | Electrician in Silver Spring
Benefits of Upgrading Your Electrical System
There are many benefits to upgrading your existing electrical system, including:
Increased safety – If the electrical system in your Maryland home is not equipped to handle as much amperage as you need, you could overload your system and cause an electrical fire. Protect your family and home with our electrical upgrade services!
Better electrical performance – Keep your lights from flickering and circuit breakers from tripping by scheduling a heavy up from GAC Services.
Future expansion – If you're considering expanding your home, an electrical upgrade is most likely needed and an inspection must be completed by a licensed electrician.
More electrical power – Adding amperage to your home means you can use more electrical devices simultaneously in your home. Don't be afraid to plug in your TV, home theater system, computers, electrical chargers, and more all at the same time.
And more!
Schedule an Electrical Upgrade Today!
Contact us today to schedule your heavy up. We look forward to serving you and hopefully making you a customer for life!
The GAC Difference
"What do our customers want?" That's the question that's been driving the way we do business at GAC from the very beginning—back when you might have known us as Gaithersburg Air Conditioning & Heating!
While our name may have changed, the way we do business hasn't.
Up-front pricing. 100% satisfaction guarantee. On-time service. Factory trained and nationally certified technicians. Respect for your home.
These are just a few reasons why your neighbors love working with GAC. It is this commitment to excellence, along with our friendly and honest professionals that has helped us satisfy tens of thousands of customers throughout Maryland over the years. And it is this that we consider the GAC difference.
Contact us for an estimate or to schedule service today.
We're looking forward to serving you and hopefully making you a customer for life!
Join GAC's Prime Maintenance Membership
High-performance seasonal tune-ups
20% discount on heating and cooling services
10% off electrical repairs
Emergency service
Reduced diagnostic fee
And more!
Financing Options Available
At GAC, we understand how important a functioning HVAC system is for your home. This is why we offer flexible financing options to help you take care of your new HVAC purchase, so you can get back to taking care of what matters most to you.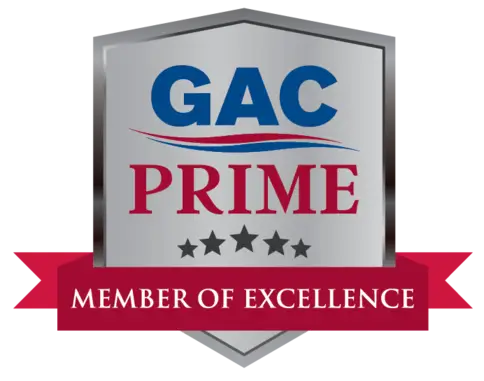 A well-maintained HVAC system can save you from having to invest in costly repairs down the road. Learn more about the priority maintenance services offered by GAC Services.