Master Electricians in Gaithersburg, Frederick & Surrounding Areas
You depend upon the multiple circuit breakers in your breaker box (also called an electrical panel) to prevent household electrical overloads and fires. If you live in an older home here in the Montgomery or Frederick County areas, or you're adding additional electrical devices/appliances to your home, you may encounter circuit breaker problems. In this situation, Maryland homeowners often find that the current breaker system isn't up to the task of safely powering your household electrical grid.
Your Circuit Breaker: How It Should Work
Your home's electrical circuits are designed to "break" or "trip" in order to save your connected appliances, microwaves, computers, TVs and more, from being damaged (or catching fire) due to spikes in the electrical supply. Although, in normal situations, you simply flip the breaker back on if it trips, there are times when this recurs frequently. That's a sign you should consider circuit breaker replacement.
The Proper Way to Reset a Breaker
Turn off all electrical devices on the affected circuit.
Locate your breaker box (typically found in your garage, basement or near the furnace and/or hot water heater).
Look for the tripped circuit breaker. (It will be flipped into the "off" position or sitting in the middle, between "on" and "off."  If you have a relatively new electric panel, you may see a red indicator near the tripped switch.)
Reset the tripped breaker by firmly pushing the switch all the way to "off," and back up to "on." (You should hear the switch click into position.)
Do You Need Circuit Breaker Replacement in Montgomery or Frederick County?
When you experience the following warning signs in your home, make a call to the local electrical experts at GAC Services:
Frequent need to reset the circuit breaker
Burning odor coming from your breaker
Hot breaker (the breaker switch or electrical panel actually feels hot when touched)
Frayed wires or blackened, burnt metal visible on the breaker panel
Sounds, like buzzing and popping, from the breaker
If your breaker box shows any of these malfunctions, there's a chance of electrical shock, which could be fatal. In other cases, you may experience electrical arcing and sparking, or a short or ground fault, which could cause an electrical fire. Don't take risks with your life or property—call GAC right away. 
What Causes Frequent Circuit Breaker Tripping?
You probably have an overloaded circuit. You may have several energy-intensive appliances or devices running through the same breaker in your electrical panel. This can be the case even if you have the heavy energy users plugged into separate wall sockets. High energy users include:
Blow dryers
TVs
Space heaters
Microwaves
And more
The only DIY fix safe enough for you to try is moving one of the appliances to another outlet on a different electrical circuit. Plug the item into a wall outlet on the other side of the room or in another room.
Sources of Circuit Breaker Problems
We often trace the source of household electrical problems to:
Defective or under-sized circuit breaker or wire.
Loose breaker or connection.
Weak compressor or capacitor.
Double-tapped breakers, if your breaker was only intended for one wire per terminal (screw) in the electrical panel.
For circuit breaker replacement (or even repair) in the Gaithersburg or Frederick areas, call GAC Services now. 
The GAC Difference
"What do our customers want?" That's the question that's been driving the way we do business at GAC from the very beginning—back when you might have known us as Gaithersburg Air Conditioning & Heating!
While our name may have changed, the way we do business hasn't.
Up-front pricing. 100% satisfaction guarantee. On-time service. Factory trained and nationally certified technicians. Respect for your home.
These are just a few reasons why your neighbors love working with GAC. It is this commitment to excellence, along with our friendly and honest professionals that has helped us satisfy tens of thousands of customers throughout Maryland over the years. And it is this that we consider the GAC difference. Contact us to schedule circuit breaker service in Maryland. We're looking forward to serving you and hopefully making you a customer for life! We proudly serve the following locations in Maryland: Montgomery County: Ashton, Barnesville, Beallsville, Bethesda, Boyds, Brinklow, Brookeville, Burtonsville, Cabin John, Chevy Chase, Clarksburg, Damascus, Derwood, Dickerson, Gaithersburg, Garrett Park, Germantown, Glen Echo, Kensington, Laytonsville, Montgomery Village, Olney, Takoma Park, Poolesville, Potomac, Rockville, Silver Spring, Spencerville, Washington Grove Howard County: Clarksville, Columbia, Cooksville, Dayton, Ellicott City, Fulton, Glenelg, Highland, Woodbine Frederick County: Adamstown, Braddock Heights, Buckeystown, Frederick, Ijamsville, Middletown, Monrovia, Mt. Airy, New Market, Urbana  
Join GAC's Prime Maintenance Membership
High-performance seasonal tune-ups
20% discount on heating and cooling services
10% off electrical repairs
Emergency service
Reduced diagnostic fee
And more!
Financing Options Available
At GAC, we understand how important a functioning HVAC system is for your home. This is why we offer flexible financing options to help you take care of your new HVAC purchase, so you can get back to taking care of what matters most to you.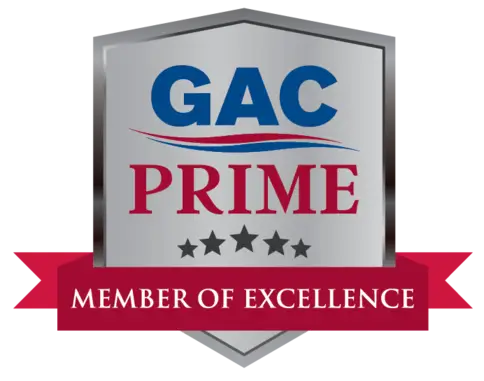 A well-maintained HVAC system can save you from having to invest in costly repairs down the road. Learn more about the priority maintenance services offered by GAC Services.