Montgomery County & Frederick County Electricians
In many homes lighting acts as a necessity, or simply a needed addition. Background noise, if you will. But that need not always be the case. In the right applications lighting can really shine, acting as a gorgeous centerpiece to your home while also still performing perfectly. If you're looking for handsome, functional light that adds to your space rather than detracts is your goal, our specialists would recommend a chandelier installation from GAC Services!
Our lighting experts have been offering top-class electrical and lighting installation services to our clients for decades. We place an emphasis on flawless projects, bringing you a customer-focused service that aims for 100% perfection and total satisfaction. When you're looking for the best service and most reliable solutions in Maryland, you'll find all you want with our team.
Interested in chandelier installation for your Frederick, Montgomery, or Howard County home? Contact GAC Services online now to get started!
Chandelier Installation in Gaithersburg & Frederick
Our experts strive to provide you with a perfect experience from start to finish. We help to guide you toward the lighting solution that suits your needs best, both in design and decor, and in overall usability.
We handle it all, including your new chandelier wiring, installation, switch options, and all the rest. When we're done you'll be left with nothing short of perfection, and you'll have a new chandelier to light up your home and breathe new life into your overall home design.
The Benefits of Chandelier Lighting
Not quite sure what a new chandelier installation in your home could bring? The benefits are actually quite big and there might be more than you may think at first. Consider having:
Design versatility. When you consider a chandelier, you probably get a very specific mental image? Well you can certainly have that if you wish, but chandelier design has become extremely versatile! From single-pendant fixtures with wild, modern looks, to traditional "candle" style lights, to things even more out there. There's an option for absolutely everyone.
More usable space in your rooms. Chandeliers allow you to remove floor-based and table lighting in rooms, freeing up tons of space for more important things. This makes chandelier installation the perfect time to revamp and revitalize, and they play a great part in renovations as well.
Cost-saving lighting. Replace your old room lighting with LED fitted chandeliers for a more clean and modern lighting type, as well as a more cost-effective lighting option. LED lights use as little as a tenth of the wattage of older bulb types, letting your room look great for less than ever.
Striking room design. Very little out there can make quite the same amount of impact as a really, really perfect chandelier. When the pick is just right for your home the chandelier can make an already great room sing, or make a previously drab room shine.
Chandelier and Lighting Services with GAC
When you need a design that gives you everything you've ever wanted in lighting, you needn't look any further than our design specialists. We can help you choose the options that suit you and your home best, bringing a customized look that is nothing short of perfect. Contact us now to get started, or to learn more about our lighting installation options!
Why Choose GAC Services to Install a Chandelier?
At GAC Services, our licensed electricians are trained to design and install a custom chandelier lighting in any home. We always put our customers first, which is why we'll work with you to design a system that exceeds your expectations. We specialize in home electrical installations and will install a chandelier to bring luxury and beauty into your home.
Get an Estimate
Ready to get started? Give us a call or contact us online to schedule an estimate for chandelier lighting installation in Maryland. 
Join GAC's Prime Maintenance Membership
High-performance seasonal tune-ups
20% discount on heating and cooling services
10% off electrical repairs
Emergency service
Reduced diagnostic fee
And more!
Financing Options Available
At GAC, we understand how important a functioning HVAC system is for your home. This is why we offer flexible financing options to help you take care of your new HVAC purchase, so you can get back to taking care of what matters most to you.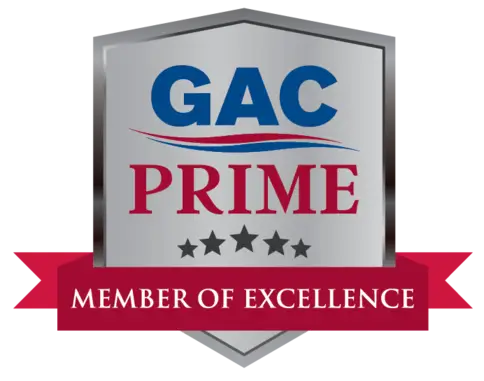 A well-maintained HVAC system can save you from having to invest in costly repairs down the road. Learn more about the priority maintenance services offered by GAC Services.