Installing Appliance Wiring in Montgomery County, Frederick County & Howard County
The wiring for your Maryland home appliances is critically important, both to the safety of your home, and the function of your appliances themselves. To get the most out of your in-home wiring, installation for new appliances and new appliance wiring should always be handled by a certified electrician. To meet all of your electrical needs, the professionals at GAC Services offer comprehensive appliance wiring installation services.
When you need electrical services in Montgomery County, Frederick County, or Howard County in Maryland, GAC is the name to know! We've been offering our patrons top-class service and peerless quality since 1970, and you can always depend on the GAC team to provide you with the very best.
Looking for new appliance wiring services for your Maryland home? Contact us online today or call at (240) 233-8498  to learn more or schedule an appointment!
Why Is Professional Appliance Wiring Important?
Wiring can be a very complex thing in your Maryland home. And to ensure your home wiring can meet your electrical needs, and to ensure your appliances work in optimal fashion, professional wiring services are absolutely critical. You need a team that knows wiring, front to back, to be absolutely sure you're getting the best in safety and functionality from your electrical appliances.
Professionally installed wiring is:
Safe. Electricity is a wonderful thing, and is essentially necessary in any modern home. But if it is handled ineffectively, it can be incredibly dangerous. This means when you need wiring installation, you need the assurance that your wiring was done professionally to ensure the safety of your home, and your family.
Long-lasting. Poor quality wiring can wear out quickly, presenting not only a safety issue, but a fiscal one as well. When you want wiring, you want it to last a long, long time; ideally until your electrical needs evolve, not that your wiring has simply worn out. When you choose experts like the ones at GAC, you choose quality, and products and services that are sure to last.
Superior in functionality. Like we said before, wiring can be a bit complex. It's not all a one choice answer, and different types of wiring can be needed for different jobs. When you choose experts for your wiring installation in Maryland, you're sure to get not only great wiring, but the correct wiring as well.
Do You Need Dedicated Outlets in Your Maryland Home?
If you're unfamiliar, dedicated circuitry is a circuit, routed to your breaker box, that is dedicated to the use of one, singular appliance. Dedicated circuitry is outright necessary for the safe and effective function of many major home appliances, including:
Refrigerators
Stoves, ovens, and ranges
Microwaves
HVAC systems
Washing and drying units
And more
Generally speaking, if it draws a lot of power, you need to have it on a dedicated circuit. And if you have appliances that need to be, but are not on a dedicated circuit, have it corrected right away! Not only is it unsafe to not use dedicated circuitry, it is ineffective and inefficient as well.
You can often tell if you need more appliance wiring and dedicated outlets in your home if you experience frequent light bulb burnouts, flickering lights, stuttering appliances, and frequent breaker tripping when using appliances.
Contact GAC to Install Appliance Wiring in Maryland!
When you need superior appliance wiring services in Maryland, you can always depend on our professionals to bring you the very best. The best products, the best service, and the best quality, guaranteed! Contact us today to set your appointment for appliance wiring in Maryland!
Join GAC's Prime Maintenance Membership
High-performance seasonal tune-ups
20% discount on heating and cooling services
10% off electrical repairs
Emergency service
Reduced diagnostic fee
And more!
Financing Options Available
At GAC, we understand how important a functioning HVAC system is for your home. This is why we offer flexible financing options to help you take care of your new HVAC purchase, so you can get back to taking care of what matters most to you.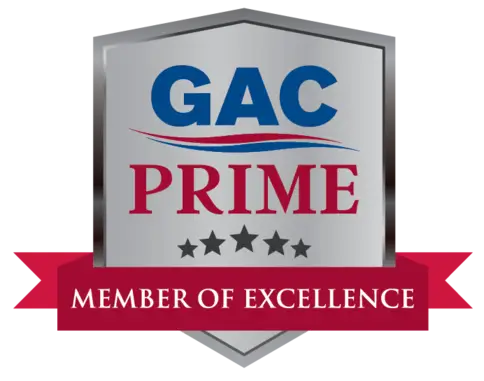 A well-maintained HVAC system can save you from having to invest in costly repairs down the road. Learn more about the priority maintenance services offered by GAC Services.