Serving Customers in Montgomery County, Frederick County, Howard County and Carroll County, MD
A central air conditioning system is a significant investment to your home and is one of the best ways to provide whole-home comfort for you and your family. Maryland residents can expect their air conditioner to have an average life span of approximately 15–20 years, but with regular tune-ups and maintenance, your air conditioning unit can last well beyond 20 years.
At GAC Services, we can perform an annual AC maintenance tune-up—preferably in the spring before the cooling season starts when you'll rely on your system the most. We've provided the Montgomery, Frederick, and Howard county areas with cooling services since 1970, so you know you're receiving the best possible air conditioner tune-up around!
Contact us today to schedule your air conditioner tune-up!
What's Included in Our AC Tune-Up?
Your air conditioner is a complicated machine with hundreds of moving parts. In order to effectively cool your home year after year, we recommend scheduling an annual tune-up. During our standard tune-up, one of our NATE-certified HVAC technicians will:
Lubricate and/or tighten necessary parts and connections
Clean or replace your air filter as needed
Inspect and test major AC components, such as blower motor, indoor and outdoor coils, compressor, condenser, evaporator, thermostat, etc.
Check for refrigerant leaks
Check for fluid leakage indoors
Notify you of any components that may need to be replaced
Prime Maintenance Membership from GAC Services
Members of our Prime Maintenance Membership will receive:
Priority service – As a Prime Member, you are our priority and jump to the head of the line when you call. Your job will be scheduled ahead of others for routing and emergency calls.
High-Performance Seasonal Tune-Ups – Recommended by manufacturers and utilities alike, regularly scheduled service can reduce breakdowns by as much as 95% and lower utility bills by 30%
20% Discount – You will receive a 20% discount off the bottom line for our heating and cooling services for as long as your Prime Membership remains in effect.
10% Off Electrical Repairs – Our team of skilled electricians is experienced in everything from power outlet replacement to lighting installation and beyond.
100% Satisfaction Guarantee – We promise your complete satisfaction – GUARANTEED!
Relax, We'll contact you! – As a Prime Member, we make your equipment a top priority. We will contact you to schedule your seasonal system check via email and/or phone call, so you do not have to worry about it.
A Trusted Professional on Your Home Service Team – Your technician is not only trained to care for your equipment, he is trained to care for you and your home.
Transferable – Your Prime Membership Agreement can either be transferred to your new home, or to the buyer of the home you are selling. Your choice.
Monthly Newsletters – Stay informed with each season about heating, cooling and electric services, diagnostic articles, money saving tips, and Member's Only Offers.
Is AC Maintenance Necessary?
To put it simply, yes, it's quite necessary. You seek maintenance for a car to make it last longer, work better, and to avoid a breakdown, right? Well, you should look for AC maintenance in Maryland for all of the same reasons, plus a bit more. You want your system to be strong, you want it to be reliable, and you want to protect the expensive investment that it is. And to do that? Maintenance is vital.
Beyond that, maintenance is even a part of most modern warranties, requiring you to get routine service in order to stay within the parameters of the warranty. So not only are you protecting the system itself, you're protecting your ability to stay covered, too!
Scheduling an AC tune-up can also help you answer the following questions you may have:
Why does my air conditioner make a loud noise when it runs?
Why is my air conditioner leaking?
Why is warm air being coming from my registers?
Why are my energy bills so high?
Is my air conditioner working as efficiently as it should?
Why does my AC smell when it runs?
And more
Benefits of Air Conditioner Maintenance
Beyond why and how maintenance is necessary, it also brings in a lot of benefits to your Maryland home. And as we all know, what you stand to gain is what's really important! When you choose maintenance services from GAC Services, you can expect to gain:
A longer cooling system life span. General use and wear tends to cap the life expectancy of a cooling system at ten to fifteen years. But when you get proper maintenance on a consistent basis, you can expect to get many, many more years of your cooling system.
Repair and breakdown prevention. Maintenance services address many of the most common causes of a system breakdown, helping to reduce the risks of warm air, poor air flow and quality, and even slowing the degradation of moving components.
Lower overall repair costs. A complete diagnosis of your system is part of a routine maintenance check, and gives our HVAC experts the opportunity to locate and address any troublesome issues early on. This means when you do need repair, it's far less likely to be due to the more expensive problems like condenser or compressor failure.
Higher cooling efficiency. And the best benefit yet—your cooling system will just do a better job overall! You'll get tons more comfort and quality cooling, and you'll even get it a lower cost.
Schedule Your Annual AC Maintenance Appointment Today!
At GAC Services, we pride ourselves on providing outstanding customer service. Our friendly, honest, professional team of HVAC technicians are factory-trained and nationally certified. We'll leave your house in the exact condition it was in when we arrived, and we'll always clean up after we complete your AC tune-up.
We've been proudly serving your Maryland neighbors for decades, and when you choose our team, we're never satisfied with our work until you are. You're guaranteed to get the best care, the highest quality products, and the most effective maintenance service for your cooling system!
Contact GAC Services to schedule your maintenance visit in Howard, Montgomery, or Frederick County today! You can reach us at any time online, or give us a call at (240) 233-8498!
Frequently Asked Questions
[bc_accordion] [bc_card title="How often should I change my air filters?"]
We recommend changing your air filters every one to three months, depending on how often you use your HVAC system. If you have pets or run your systems frequently, you may want to consider changing your air filters every 30 – 45 days.
[/bc_card][/bc_accordion]
You May Also Be Interested In:
Join GAC's Prime Maintenance Membership
High-performance seasonal tune-ups
20% discount on heating and cooling services
10% off electrical repairs
Emergency service
Reduced diagnostic fee
And more!
Financing Options Available
At GAC, we understand how important a functioning HVAC system is for your home. This is why we offer flexible financing options to help you take care of your new HVAC purchase, so you can get back to taking care of what matters most to you.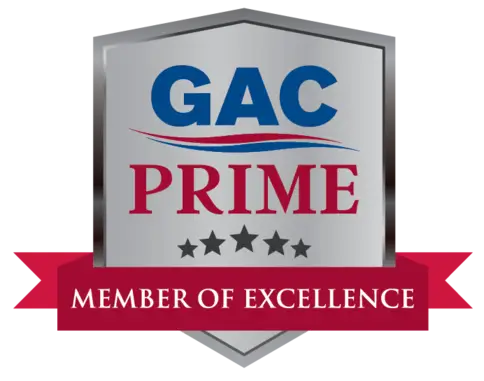 A well-maintained HVAC system can save you from having to invest in costly repairs down the road. Learn more about the priority maintenance services offered by GAC Services.