Serving Montgomery County, Frederick County, Howard County and Carroll County, MD
Is your air conditioner not keeping your home cool enough? Do you have multiple window air conditioning units throughout your household? If you answered yes to either of those questions, it may be time to install a new central air conditioning unit in your Maryland home. Installing a new air conditioner improves in-home comfort, increases energy efficiency, and helps lower utility bills.
GAC Services has been installing air conditioners throughout Howard, Montgomery, and Frederick counties—including Gaithersburg and Frederick—since 1970. Our HVAC technicians will work with you to determine the best make and model air conditioner for your home and work diligently through the installation process to ensure the installation is completed on time and on budget. Let us show you why we put the "AC" in GAC!
If you're looking to install a new central air conditioner in the Montgomery, Frederick, or Howard County areas of Maryland, call GAC Services at (240) 233-8498 or contact us online.
Benefits of New Air Conditioner Installation in Maryland
Even if your home has a functioning air conditioner, it still may be beneficial to install a new AC unit in your Maryland home. There are many benefits to upgrading your cooling system, including:
Increased comfort – You deserve to be comfortable when you enter your home, after all, it is your home! An old air conditioner may not provide the comfort you're looking for. A new air conditioner can provide a cool relief to the hot, humid days Maryland homeowners are accustomed to.
Increased energy efficiency – One sign it may be time to install a new air conditioner in your home is increased utility costs. New, more energy-efficient AC units can provide increased comfort while lowering your energy bills.
Proper sizing – Even if your old air conditioner is not failing, high energy bills and low cooling capacity could indicate that it isn't sized properly for your home. An air conditioner that is too small or too large for your home won't cool your space efficiently. It also costs more to operate because your AC must work harder to achieve indoor comfort. An improperly sized AC unit is also more likely to break under this added stress, requiring more frequent air conditioning repairs and costing you more money.
Learn more about replacing your old system as a result of the 2020 R-22 phaseout.
Bryant Air Conditioner Installation & Replacement
At GAC, we pride ourselves on our dedication to providing the best heating and cooling technicians and equipment you can find. That's why we were named America's #1 Bryant® Dealer! We install all makes and models of Bryant air conditioners throughout Montgomery, Frederick, and Howard counties, including:
Evolution System Central Air Conditioner
Preferred Series Central Air Conditioner
Legacy Line Central Air Conditioner
Ready to install a Bryant air conditioner? Request an estimate here »
Our Installation Process
Before removing your old unit or installing a new one, our HVAC technicians will diligently inspect your entire heating and cooling system to recommend the best make and model to meet your cooling needs. This includes inspections of your:
Outdoor AC unit – We want to see what shape your current cooling system is in, including the outdoor unit.
Furnace – Why do we need to check out your furnace? A central air conditioning system uses the furnace's blower to push air through your home's ductwork, ensuring maximum comfort throughout your home.
Ductwork – Improperly sized or installed ductwork can lead to a less efficient cooling system. Holes or gaps in your ductwork can cause air to escape your ductwork before it reaches its destination, making your system run longer and decrease efficiency.
Learn more about the cost of installing a new air conditioner.
Why Call GAC Services?
Our team of licensed technicians are friendly, honest, and professional. Installing an efficient air conditioner, improving your in-home comfort, and improving the reliability of your cooling system are our highest priority. We want you to be comfortable with our team and deliver the best service around. We always clean up after ourselves and will leave your home in the exact condition as when we arrived for your installation. We'll even remove and dispose of your current air conditioner for you!
Schedule Air Conditioning Installation Today
To schedule your air conditioner installation in Montgomery, Frederick, or Howard counties contact us online or give us a call—(240) 233-8498!
Frequently Asked Questions
[bc_accordion] [bc_card title="What is the life expectancy of my HVAC system?"]
The average life expectancy of your HVAC system depends on many factors. How often you run your system, the system's age, its make and model, and whether or not it was serviced regularly over the course of its life can all play a significant role in how long your system will last you. You can expect your furnace and/or air conditioner to last approximately 15 years. A heat pump can last approximately 10-15 years.
[/bc_card][bc_card title="Is a bigger HVAC system better?"]
No. Your heating and cooling systems should be properly sized by an HVAC professional. If the system is too big for your home's needs, it could result in a loss of efficiency and higher utility bills!
[/bc_card][bc_card title="What brands do you install?"]
At GAC Services, we are a Bryant® Factory Authorized Dealer and specialize in Bryant HVAC systems. Although we repair and service all major HVAC manufacturers, we only install Bryant heating and cooling equipment.
[/bc_card][/bc_accordion]
You May Also Be Interested In:
Join GAC's Prime Maintenance Membership
High-performance seasonal tune-ups
20% discount on heating and cooling services
10% off electrical repairs
Emergency service
Reduced diagnostic fee
And more!
Financing Options Available
At GAC, we understand how important a functioning HVAC system is for your home. This is why we offer flexible financing options to help you take care of your new HVAC purchase, so you can get back to taking care of what matters most to you.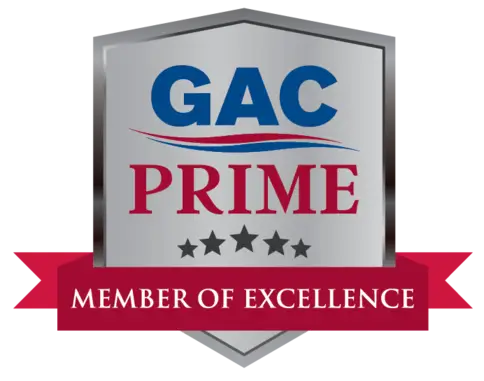 A well-maintained HVAC system can save you from having to invest in costly repairs down the road. Learn more about the priority maintenance services offered by GAC Services.