When looking for a whole home humidity control solution, GAC Services can supply your Maryland home with superior Bryant humidifiers. For providing our patrons with the highest quality products and services, choosing Bryant is the clear choice. Bryant manufactures industry-leading humidity control systems, and the certified specialists at GAC carry all of the skill and experience needed to ensure you always get the best services and solutions for your Montgomery or Frederick County home.
Looking for whole home humidifier services? Get the best in quality and dependability by calling on a GAC specialist today!
Bryant Humidifier Installation
Is your Maryland home feeling dry and uncomfortable, or are you looking for ways to improve the air quality in your home? A Bryant humidifier installation with certified GAC experts is the perfect solution. Humidifiers can reduce symptoms like dry skin and allergies, improve and prolong the health of wood furniture and floors, and provides cleaner, more comfortable air.
GAC can assist you in choosing the best system to meet your needs, ensuring you get the highest quality humidifier for your unique situation. We install a wide variety of Bryant humidifiers, including:
Bryant Humidifier Repair and Maintenance
Your Bryant humidifier is built to withstand plenty of wear and tear, and the quality speaks for itself. But even the hardiest of systems needs professional assistance every now and then.
Bryant Humidifier Repair
If you notice reduced air quality, a higher presence of dust and debris, or you're experiencing dry skin and irritation; odds are you need professional repair for your humidifier. The service specialists at GAC carry all of the skill and knowledge needed to ensure your system returns to its maximum ability. For your repairs, we utilize strictly Bryant Factory Authorized Parts, so you can rest assured that your repairs will be of the highest quality.
Bryant Humidifier Maintenance
To avoid costly repairs and to ensure you're getting the most out of your Bryant humidifier, schedule professional maintenance! Your humidifier is an excellent investment, and one that warrants protecting. With maintenance provided by a GAC expert, you can be certain that your system will provide you with quality comfort for years to come.
Interested in learning more about how to best protect your home's HVAC systems? Ask about our Prime Maintenance Membership!
GAC is a Factory Authorized Bryant Dealer
Not only are we a Bryant® Factory Authorized Dealer, but we've been awarded dealer of the year! We choose to provide Bryant solutions simply because they provide the absolute best solutions to our Maryland patrons. For dependable, high-quality HVAC products, we've got you covered.
Ready to get the best humidifier solution for your home? Take the next step and contact our experts about a free estimate on your humidifier installation.
Superior Humidifier Installation Services in Maryland
GAC has been offering the absolute best in service to our consumers for years. We work hard to build long term business relationships with our patrons, and our experts don't rest until we've exceeded your expectations. We don't want a one-off client; we want clients we can work with for life! And to get that, we provide dependable service that is always at the peak of excellence.
Join GAC's Prime Maintenance Membership
High-performance seasonal tune-ups
20% discount on heating and cooling services
10% off electrical repairs
Emergency service
Reduced diagnostic fee
And more!
Financing Options Available
At GAC, we understand how important a functioning HVAC system is for your home. This is why we offer flexible financing options to help you take care of your new HVAC purchase, so you can get back to taking care of what matters most to you.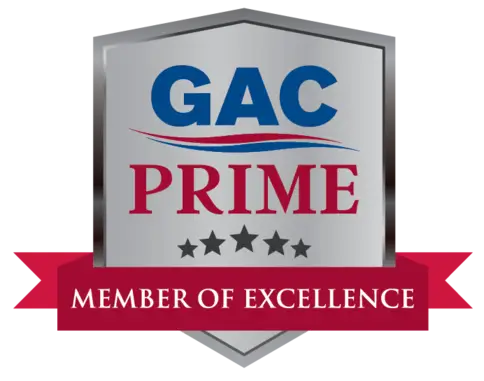 A well-maintained HVAC system can save you from having to invest in costly repairs down the road. Learn more about the priority maintenance services offered by GAC Services.