If you're looking to control high humidity levels in your Maryland home, you need the services of a certified HVAC specialist that is dedicated to providing you the absolute best.
At GAC Services, we utilize our exceptional skill and service to bring you Bryant brand dehumidifier solutions. When it comes to providing the best in industry-leading quality and performance, no one does it better than Bryant.
And as the most highly decorated Bryant dealer in the United States, GAC carries all of the skill and knowledge needed to ensure your Bryant humidifier is the perfect fit for your home.
Looking for home dehumidifier services? Get the best in HVAC service for your home by contacting GAC today!
Bryant Dehumidifier Installation
Frustrated by high humidity and a lack of comfort in your Maryland home? A Bryant dehumidifier installation with certified GAC experts can restore the comfort and quality you deserve. Dehumidifiers are an excellent solution for common high-humidity problems.
GAC can assist you with our flawless installation services, guaranteed to provide your home with energy savings and increased home comfort. For your dehumidifier needs, we carry:
This excellent solution features:
Automated operation according to your comfort needs
Small, unobtrusive size
Long-lasting corrosion protection with epoxy-coated coil
A permanent MERV 8 filter to allow for free air flow while capturing dust and allergens
Zoning capability
User-friendly LCD control mounted on the unit's cabinet
Quiet operation to preserve home peace
The Benefits of a Home Dehumidifier in Maryland
Beyond an overall improvement in comfort, a Bryant dehumidifier installation by GAC can also provide:
Relief from common allergy symptoms.
Reduced risk of mold and mildew growth in the home.
Improved air quality.
Additional odor control
Better energy efficiency
Bryant Dehumidifier Maintenance
To ensure your Bryant dehumidifier continues to perform at its maximum potential, schedule professional maintenance with GAC!. With maintenance provided by a GAC expert, you can be certain that your system will provide you with unique benefits and comfort improvements for years.
Interested in learning more about how to best protect your home's HVAC systems? Ask about our Prime Maintenance Membership!
GAC is a Factory Authorized Bryant Dealer
Not only are we a Bryant® Factory Authorized Dealer, but we've been awarded dealer of the year! We choose to provide Bryant solutions simply because they provide the absolute best products possible to our Montgomery and Frederick area consumers. For dependable, high-quality HVAC products, there's none better!
Ready to get the most effective home humidity control solution for your home? Reach out to our experts about a complimentary estimate on your dehumidifier installation.
Superior Dehumidifier Services in Maryland
GAC is proud to bring our Maryland consumers dependable, trustworthy HVAC services. We're never satisfied with our work until you are, and we look forward to building a long-term business relationship with you!  We aren't looking for a one and done deal; we want clients we can work with for life!
Join GAC's Prime Maintenance Membership
High-performance seasonal tune-ups
20% discount on heating and cooling services
10% off electrical repairs
Emergency service
Reduced diagnostic fee
And more!
Financing Options Available
At GAC, we understand how important a functioning HVAC system is for your home. This is why we offer flexible financing options to help you take care of your new HVAC purchase, so you can get back to taking care of what matters most to you.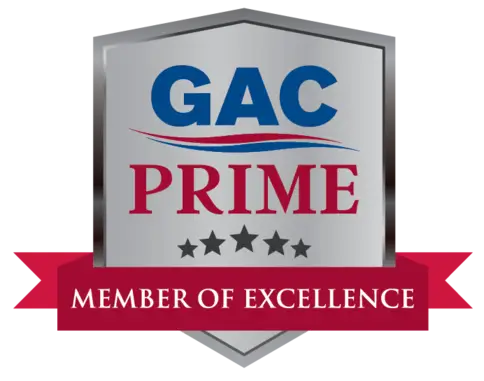 A well-maintained HVAC system can save you from having to invest in costly repairs down the road. Learn more about the priority maintenance services offered by GAC Services.