Modernizing and updating the lighting in your Maryland home can be one of the most cost-efficient, effective, and interesting ways to renovate your space and add decor appeal. And of all your lighting choices recessed lighting is simple and effective both! But how can you integrate something like recessed lights or under cabinet lighting in your space without breaking up flow? The lighting and electrical experts at GAC Services are here to help!
Deciding Where You Want Your Recessed Lighting
Due to the versatility of recessed lighting it can play both major lighting roles, task and decoration, fairly easily. That means you'll want to decide which rooms you want your lighting updates to take place, and what purpose the lighting is going to serve when it gets there.
Do you want additional task lighting in your kitchen? Easily done. More floor space in your living or bathroom areas? Also quite easy to accomplish with recessed lights, but you'll want to decide where and why before you begin consulting with a lighting installation expert. This way you can start building an ideal budget, as well as have solid ideas when a consultation takes place.
The most popular places to add recessed lighting include:
Kitchen areas for task lighting
Bathroom lighting
Ambient living and receiving room lighting
Decorative and highlight lighting in art rooms or near major decor fixtures (paintings, statues, etc)
Adding Lighting Without Making it Overbearing
Another big thing to keep in mind is that you may need to subtract lighting in order to add lighting. Recessed lighting can play the role of companion to other lighting types, but when we're talking about a finished home the odds are good that your current lighting scheme was completed already, so you'll want to plan around it.
Some great ideas for this can include removing standard overhead fixtures in favor of recessed can lighting, or using recessed lighting systems to replace outdated track lights. Recessed lighting is also an excellent answer to replacing floor lamps, helping you both to illuminate space better and more evenly while saving valuable floor space.
In the end the best way to tackle a lighting project is to nail down some objectives. Do you want more visibility? More beauty? Do you want to get rid of that gaudy overhead fixture while losing none of its light? All of these are quite easy to accomplish, but knowing your goals going into a consultation, and working with lighting experts with the experience and skill needed, are the best ways to reach the end result you actually want.
Why Recessed Lighting Is Perfect for Integration
So what makes recessed lighting such a great option for projects like these? Primarily the benefit is in the sheer versatility of recessed lights. They can be integrated easily nearly anywhere in a home, and can serve a nearly endless number of purposes. A professional lighting design and installation using recessed lights will:
Save space
Add practical task lighting
Provide energy-efficient lighting via LED bulb use
Add visual appeal to rooms without the clutter of unwanted light fixtures
In a nutshell recessed lighting fits. It fits anywhere you want it to, because it consumes little space, little power, and is ideal for complimenting space rather than commanding or eating it. It's one of our favorite forms of decorate and task home lighting, and our team is certain you'll find integrating it into your modern home a cinch.
Recessed and Under-Cabinet Lighting in Maryland
Do you live in the Frederick, Montgomery, or Howard County areas? Are you looking for lighting experts who can help you design and achieve a new lighting system that is stunning, ideal, and cost-efficient? If yes, then you have found the right team. At GAC Services we've been helping homeowners get the lighting services and solutions they deserve for years, and we would be more than happy to help you get the lighting you want for your space.
Contact us online now to find out more, or call (240) 233-8498 to speak with a certified GAC lighting and electrical expert today!
Financing Options Available
At GAC, we understand how important a functioning HVAC system is for your home. This is why we offer flexible financing options to help you take care of your new HVAC purchase, so you can get back to taking care of what matters most to you.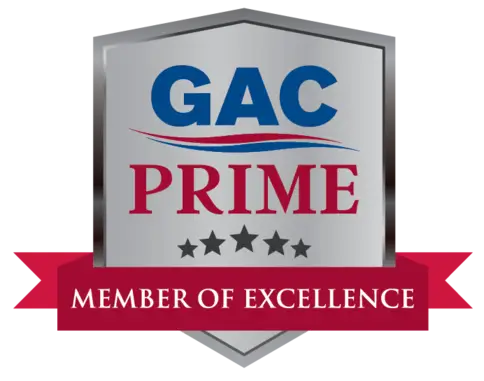 A well-maintained HVAC system can save you from having to invest in costly repairs down the road. Learn more about the priority maintenance services offered by GAC Services.