To combat our sometimes outright outrageous winters, you need a heating system in your Maryland home that is reliable, and offers you top-class comfort all season long. But heating systems weren't built to last forever, and our dependence upon them can often leave a mark if they aren't cared for properly. Have you been getting the routine, professional HVAC maintenance you need?
At GAC Services, it is our number one priority to ensure you're comfortable and happy in your home all year-round. And to ensure you get exactly that, our experts offer maintenance plans that were crafted with your specific needs in mind!
Ready to sign up for our Prime Maintenance Plan? Join countless satisfied customers by contacting GAC today!
What Is a Maintenance Plan & Why Is it Important?
What's the difference between, say, simply scheduling maintenance services and signing up for a maintenance plan? Well, a maintenance plan offers all of the perks of maintenance, with some added benefits and perks as well. You could see it as sort of shopping for groceries rather than going out for dinner. They both get the job done, but one is going to keep you fed a lot longer!
The important thing to know about maintenance is that it's not really a one-time thing. You can't compare it to a service like repair, where you only give us a call when something goes wrong. You don't go for an oil change in your car when the oil has already broken down and gone bad! Maintenance, at its core, is preventative. Additionally, it just makes your system run better, and more efficiently at all times.
This is why a maintenance plan is important. A maintenance plan is an agreement to getting full routine care and tune-up services for a year long stint, rather than opting for care only when you remember to get it. But how does this really benefit you? Well…
The Benefits of Heating Maintenance Plans
The great thing about plans is they not only ensure your heating system is always getting the care it needs, but it also brings a lot of unique perks and consumer benefits as well. These include:
Assurance. When you're on a maintenance plan, you can rest easy knowing that you're getting the highest comfort and energy-efficiency of your heating and cooling systems all year long. The added reliability saves you a lot of stress, and can even dodge some repair costs as well!
Protection. Many modern heating systems feature excellent warranties that protect homeowners from unfortunate circumstances. But nearly all of them require professional maintenance services on a routine basis for the warranty to stay valid.
Priority response. Members of the GAC Peak Performance Plan are our number one priority, and as a member we can promise the fastest response on all of your service and repair needs.
Discounts! Members of our plans gain a 20% flat reduction on repair costs, and a 10% reduction on all electrical services.
Sign Up for Our Prime Maintenance Membership Today!
Ready to get the best in protection, service, and reliability for your Maryland home? Contact our experts any time online, or give us a call at (240) 233-8498 to learn more or join up!
The GAC Difference
"What do our customers want?" That's the question that's been driving the way we do business at GAC from the very beginning—back when you might have known us as Gaithersburg Air Conditioning & Heating!
While our name may have changed, the way we do business hasn't.
Up-front pricing. 100% satisfaction guarantee. On-time service. Factory trained and nationally certified technicians. Respect for your home.
These are just a few reasons why your neighbors love working with GAC. It is this commitment to excellence, along with our friendly and honest professionals that has helped us satisfy tens of thousands of customers throughout Maryland over the years. And it is this that we consider the GAC difference.
Contact us for a free replacement estimate on a new heating system or to schedule service today.
We're looking forward to serving you and hopefully making you a customer for life!
Financing Options Available
At GAC, we understand how important a functioning HVAC system is for your home. This is why we offer flexible financing options to help you take care of your new HVAC purchase, so you can get back to taking care of what matters most to you.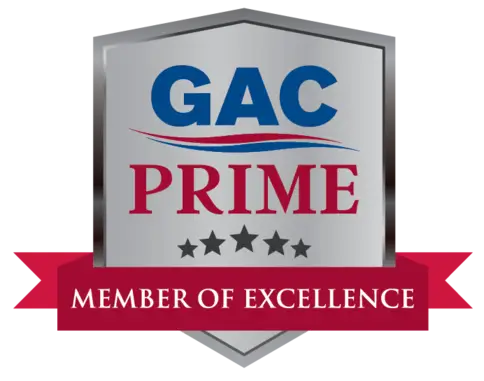 A well-maintained HVAC system can save you from having to invest in costly repairs down the road. Learn more about the priority maintenance services offered by GAC Services.