The comfort you feel when in the sanctity of your own home relies on more than just a few decorative paintings, a nice sofa to match the floors, and some throw pillows. During the summer, your air conditioner plays a significant role in enjoying a little R&R inside your home.
But, if your air conditioner were to hit the fritz tomorrow, would you know who to call? In the event you need to schedule air cooling repairs in Maryland, you'll want to know you've chosen an air conditioner contractor you can trust. So, how do you find the best HVAC contractor around? Follow these five tips below to help you choose the best air conditioner contractor in Maryland.
Choosing an Air Conditioner Contractor in Maryland
1.) Use Google
Using a search engine—like Google—can be one of your easiest ways to find an air conditioner contractor near you. For example, if you live in the Gaithersburg area (Montgomery County), typing "air conditioner contractor Gaithersburg, Maryland" results in hundreds of results. Similarly, using Google to find a contractor closer to your location is a great resource.
2.) Use Online Directories
Online directories are another popular resource on the web Maryland homeowners should be taking advantage of when choosing an air conditioner contractor for cooling repairs or installations. Some popular online directory sites include, but are not limited to:
3.) Ask Neighbors
A great way to find a reliable air conditioning contractor is to ask your neighbors who they've worked with in the past! Chances are you trust your neighbors—whether it's to water your flowers while you're enjoying the beach in Ocean City or recommending an HVAC company that performs great work.
"Who repaired your air conditioner last year," or, "Were you comfortable with their technicians in your home," and, "Did they fix your problem?" are all questions you may wish to ask.
4.) Ask for a Written Quote
Another sign of a trustworthy air conditioner contractor is if you receive a written quote detailing the scope of the possible work. Well-respected HVAC companies give you a price estimate for any installation or repair before completing any work. This ensures you won't be surprised with any hidden fees when presented with the final bill.
If your cooling specialist experiences any hiccups in his repairs (like needing to order a spare part), a reputable contractor will be sure to confirm the purchase with you first to keep costs to a minimum and be transparent as possible.
5.) Check Licenses
Any trustworthy air conditioning contractor will be a certified or licensed contractor. Oftentimes, a contractor who is a "one-stop-shop" or "handyman" will not have a license. But, an HVAC company specializing in heating and cooling will almost always have a state and/or industry license.
Air Conditioner Installation & Repair in Maryland
You're in luck! GAC Services is a licensed air conditioner contractor in Maryland. We offer air conditioner installation, replacement, and repairs throughout Montgomery County and Frederick County, including the cities of Gaithersburg, Frederick, and their surrounding areas!
If you need to replace your current air conditioner with a newer, more energy-efficient model, give us a call! We'll perform a comprehensive analysis of your home and cooling system to determine the cooling load you need—free of charge.
Request a free estimate today!
Financing Options Available
At GAC, we understand how important a functioning HVAC system is for your home. This is why we offer flexible financing options to help you take care of your new HVAC purchase, so you can get back to taking care of what matters most to you.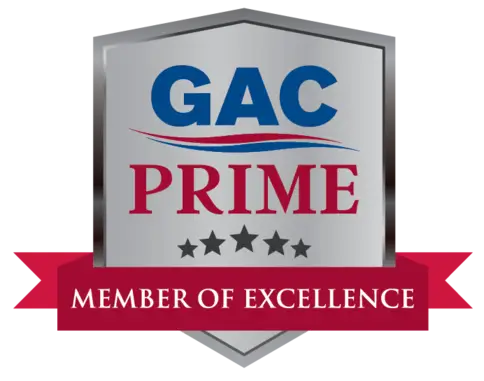 A well-maintained HVAC system can save you from having to invest in costly repairs down the road. Learn more about the priority maintenance services offered by GAC Services.