Though they've not quite usurped traditional fossil fueled vehicles just yet, there's no denying the rising popularity and benefits of an electrical plug-in vehicle. Featuring economical design, efficient operation, and a decidedly eco-friendly appeal, plenty of savvy motorists are making the move to a cleaner option. But for many, there's just one tiny sticking point—finding a place to plug in isn't always as easy as it should be!
Have you been considering a home electric vehicle charger installation? Wondering about how they work, what they cost, and how they can benefit you? Follow along with the electricians at GAC Services while we dive into the potential perks of a home-based EV charger.
Interested in installing an EV charger in Maryland? Contact GAC Services today to find out more!
How Do Home EV Chargers Work?
For the most part, the operation is, once set up, a plug and play sort of affair. They're not scary or complex, nor do they require all that much from the vehicle owner. But when it comes to having one installed in your home, there are two ways to go about it:
Level 1 EVSE simply utilizes a standard 120V plug to connect your vehicle with a power supply. These require little more than some basic setup on the part of your chosen Maryland electrical contractor and the use of a dedicated circuit, leaving you with an economical and easy solution for your needs. Level one is, however, a bit limited, offering a charge rate that might not satisfy the needs of a long distance commuter or someone who drives a bunch.
Level 2 EVSE steps up your wiring to a 240 V AC plug and offers a much higher and faster rate of charge. Though it requires a specific charging station installation, this is the standard choice for most electronic vehicle owners, as it sets you up with all of the access you need in order to be able to actually enjoy and rely upon a home charger.
The Benefits of Installing a Home EV Charger
So what's the big deal about being able to charge from home? Well, there are quite a few distinct advantages to consider, including:
Cost-efficiency. While the future of electric cars is shaping up to be a bright one, the infrastructure of on the go charging still needs work. Charging prices are unstable and mixed, leaving many owners confused and frustrated. But when you can do it from home? It can cost as little as a couple of bucks for a full charge!
Sheer convenience. No charging station on your planned route, or planning to go some distance into uncharted territory? No worries when you can top off your battery before the trip begins.
Safe charge-up. As we mentioned, charging stations can be a bit of a mess in certain locations. But when you're using a station at home you know the equipment is well maintained and gently used.
Potential tax credits. Moving to clean energy consumption is something that more and more home and business owners are caring about. You can even get tax credits for owning an electric car, and yes, even for installing your own independent home charger!
Electric Vehicle Charging Station Installation in MD, VA & DC
Starting to think about taking charge in your own home? Contact the certified electricians at GAC Services to get a full consultation! Our teams have the specialized knowledge and top-class products you need, so contact us online today and get in touch!
Join GAC's Prime Maintenance Membership
High-performance seasonal tune-ups
20% discount on heating and cooling services
10% off electrical repairs
Emergency service
Reduced diagnostic fee
And more!
Financing Options Available
At GAC, we understand how important a functioning HVAC system is for your home. This is why we offer flexible financing options to help you take care of your new HVAC purchase, so you can get back to taking care of what matters most to you.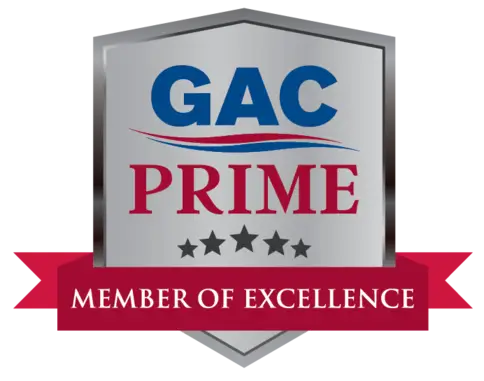 A well-maintained HVAC system can save you from having to invest in costly repairs down the road. Learn more about the priority maintenance services offered by GAC Services.