GAC Services Named Inaugural Charles Bryant Award Winner from Bryant Heating & Cooling Systems
GAC Services was named the inaugural recipient of the Charles Bryant Award during the 2017 Bryant Dealer Rally in Indianapolis. The Charles Bryant Award, named for the company's founder, recognizes a loyal and leading Bryant Factory Authorized Dealer (FAD) that epitomizes the characteristics of Charles Bryant, including professionalism, quality, reliability, and community spirit.
We believe this honor comes from the moment we took over this organization in 2007 and together decided to build a different type of service company.
We envision a company that focused on quality, while at the same time, being customer-centric and developing its employees. We set our goal to be the best at delivering professional, first-class service to the community we serve. We make sure to take the time to earn our customer's trust while at the same time deliver a better product. We've always operated with a drive to make improvements that provide our employees with opportunity to build and develop a career while developing a customer-centric attitude and delivering quality to the people we serve. This is a very exciting award for GAC Services and to win the inaugural Charles Bryant award is an honor.  Being the first recipient is a big deal to us and it really validates the fact that our hard work and effort is being recognized by others.
Why GAC Services Won
"We're proud to present the inaugural Charles Bryant Award to GAC Services," said Matthew Pine, vice president, marketing, Bryant. "This award recognizes those Bryant Factory Authorized Dealers that embody all that our brand stands for and GAC Services has truly made a positive impact in its community and in the HVAC industry as a whole."
GAC Services has been recognized for its service and customer satisfaction since the 1970s. Recent awards of note include earning the 2013 Bryant Dealer of the Year Award, being named as the Air Conditioning Contractors of America Residential Contractor of the Year in 2015, identified as one of the 5,000 Fastest Growing Companies in America by Inc. magazine in 2010, and voted "Best of Montgomery County" by readers of Gazette magazine in 2012. See more of our awards here.
About the Award
The Charles Bryant Award will be presented annually to a loyal Bryant FAD that makes a significant difference in their community, is active in the industry, provides superior customer service, and is committed to developing their employees.
Other criteria for the award include the following:
Established Bryant FAD that has been with the Bryant brand continuously for 10+ years and FAD for 5+ years
Is a leader in their local community
Proudly advertises, promotes, and installs Bryant equipment
Is greatly involved in its local community
Actively shaping the future of the HVAC industry
Is highly engaged with employees and provides employee advancement opportunities
Bryant, a leading supplier of heating, ventilating and air-conditioning (HVAC) equipment, is a part of UTC Climate, Controls & Security, a unit of United Technologies Corp.
Join GAC's Prime Maintenance Membership
High-performance seasonal tune-ups
20% discount on heating and cooling services
10% off electrical repairs
Emergency service
Reduced diagnostic fee
And more!
Financing Options Available
At GAC, we understand how important a functioning HVAC system is for your home. This is why we offer flexible financing options to help you take care of your new HVAC purchase, so you can get back to taking care of what matters most to you.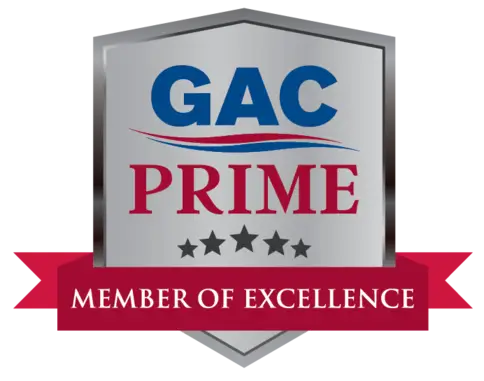 A well-maintained HVAC system can save you from having to invest in costly repairs down the road. Learn more about the priority maintenance services offered by GAC Services.