Rockville's #1 Choice for Heating, Air Conditioning, and Electrical Services
Whether you're looking for an air conditioner repair specialist or a furnace installation, GAC Services should be your first and last call. We are a full-service HVAC and electrical company that can serve any need for businesses and homes throughout the Rockville area. When you choose GAC Services for your home services needs, you're guaranteed on-time service, 100 % satisfaction, upfront pricing, and respect for your home and family.
When you need an HVAC contractor or electrician in the Rockville area, count on GAC Services. Contact us online or give us a call at (240) 233-8498 to schedule service!
Air Conditioning Installation & Replacement in Rockville, MD
When the time comes for a new air conditioner, trust the team at GAC Services for comprehensive service. We will not only help you find the right air conditioner that is properly sized for your home, but we will also help you determine which brand is right for your needs. Once you've selected a unit, we have technicians who will install it for you, giving you back a cool home once again.
Whether you are replacing an air conditioner or installing one in a home that lacks one, you can trust the Rockville, MD team at GAC Services. Call (240) 233-8498 for service today, or contact us online for upfront pricing and prompt response.
Air Conditioning Maintenance Services in Rockville, MD
Properly maintaining your air conditioner will help it stay efficient and effective at cleaning your home. We offer AC maintenance services in Rockville to help you stay on top of your unit and its efficiency. With routine air conditioning maintenance, you will enjoy:
More efficient operation
Less risk of breakdown and repair
Improved overall home comfort
Lower energy bills
Reach out to GAC Services online to schedule your Rockville, MD AC maintenance appointment, or call our team at (240) 233-8498 for service today.
Air Conditioning Repair in Rockville, MD
When the temperature and humidity start to rise in Rockville, the last thing you want is an air conditioner that's not functioning. Our Rockville, MD technicians are standing by at the first sign of trouble. With our upfront pricing and satisfaction guarantee, you can be confident that we'll get your air conditioner back in good, working order fast. We offer honest evaluations and effective AC repair that Rockville homeowners can trust every time they have a problem.
At the first sign that your air conditioner isn't working as it should, call (240) 233-8498 or contact us online to schedule service.
Watch for These Signs You Need AC Repair in Rockville, MD
When you try to turn your air conditioner on, and it won't start, you know you need AC repair, but other signs of problems are more subtle. If you can notice signs right away and call for repair, you can avoid the frustration of a full system breakdown. Some signs that indicate you might need air conditioning repair include:
Ice buildup on the system
Unusual sounds or unpleasant odors when your AC runs
Certain rooms that do not get cool when others do
Unexpected increases in your energy bills
If you notice these or other issues, call GAC Services at (240) 233-8498.
Rockville Electricians
Your number one choice for cooling and heating services in Maryland can now be your number one choice for electric services. GAC Services is pleased to offer comprehensive electrical repairs, replacements, upgrades, and installations to customers in Rockville.
Our electrical services include but aren't limited to:
Circuit breaker services, including heavy-ups and panel upgrades
Portable generator services, including transfer panels
Attic and gable fan services, including installations and repairs
Recessed lighting using LED lamps for energy savings
Network wiring, including Cat 6 Ethernet wiring
Outlet replacement, including GFI outlets, switch replacement, and USB outlet combinations for charging your phone or other devices
Smoke detector and carbon monoxide detector services, including new installations and upgrades
Dedicated circuitry for appliances (both 120- and 240-volt), electric cars, hot tubs, HVAC wiring, etc.
All electrical repairs – If you have any electrical problem, our master electricians can fix it!
Heating Services for Rockville Homes & Businesses
When you need solutions for keeping your home in Rockville warm and comfortable, trust the experts at GAC Services. Our factory-trained and nationally certified technicians are armed with the best products and can help you identify the most affordable and energy-efficient way to heat your home. We offer heating system repair, installation, and maintenance to help you keep your home comfortable throughout Maryland's long winter months.
We sell, install, repair, and service the following heating systems:
Heat pumps – These energy-efficient systems help Maryland homeowners save money on their heating, but they will need repair or maintenance help from time to time.
Furnaces– Many homes in the area have furnaces as their primary heat source, and our furnace technicians can help keep yours in good working order.
Hybrid heating systems – These units combine the energy savings of a heat pump with the reliable heating of a furnace, so you can save money while enjoying consistent heat. We're here to keep your hybrid heating systems in full operation with maintenance and repair services.
Whether your furnace is not working correctly or you think your heat pump needs a maintenance check, our team is standing by to provide the right help.
For affordable equipment installed and repaired by Maryland's best technicians, contact the experts at GAC Services today.
Signs You Need Heating Service in Maryland
If your home is frigid in the middle of the winter, it's a sure sign you need heating system service, but other symptoms can be more subtle. Some things to watch for that indicate you need heating service include:
Uneven heating in your home – If you find hot and cold spots throughout your home, give us a call. It can indicate a problem with your furnace or heat pump.
High gas or electric bills – If your energy bills suddenly skyrocket, it often shows your furnace or heat pump is working too hard. Call our heating repair technicians to address the issue.
You keep turning up the thermostat – If the temperature is constantly getting pushed up, but you don't feel any warmer, you need heating service.
Loud noises– Heating systems should not make loud, banging noises, but give us a call if yours is.
Air quality problems – If you're noticing respiratory distress and other issues with your family members, it can indicate problems with your furnace and furnace filter.
Yellow pilot light – If you can see your pilot light on your furnace, it should have a blue flame. Other colors, especially yellow, indicate a problem that needs furnace service.
If you have any of these problems with your heating system, contact the heat pump and furnace technicians at GAC Services. We offer heating system services that will ensure things are operating as they should.
Air Conditioning Repair, Maintenance & Installation in Rockville
We've kept our customers cool with air conditioning services in Rockville since our doors opened in 1970. Whether you're looking for prompt AC repair or to upgrade from your flimsy window unit to a central air conditioner, our NATE-certified technicians are experts in all AC makes and models.
We sell, install, repair, and service central air conditioners and heat pumps.
Why Choose GAC Services for HVAC & Electrical Services
"What do our customers want?" That's the question that's been driving the way we do business at GAC from the very beginning — back when you might have known us as Gaithersburg Air Conditioning & Heating!
While our name may have changed, the way we do business hasn't. We offer
Upfront pricing
A 100% satisfaction guarantee
On-time service
Factory trained and nationally certified technicians
Respect for your home
These are just a few reasons why your neighbors love working with GAC. This commitment to excellence and our friendly and honest professionals has helped us satisfy tens of thousands of customers throughout Rockville over the years. And it is this that we consider the GAC difference.
Contact us for a free replacement estimate on a new installation or to schedule service today.
We look forward to serving you and hopefully making you a customer for life!
Join GAC's Prime Maintenance Membership
High-performance seasonal tune-ups
20% discount on heating and cooling services
10% off electrical repairs
Emergency service
Reduced diagnostic fee
And more!
Financing Options Available
At GAC, we understand how important a functioning HVAC system is for your home. This is why we offer flexible financing options to help you take care of your new HVAC purchase, so you can get back to taking care of what matters most to you.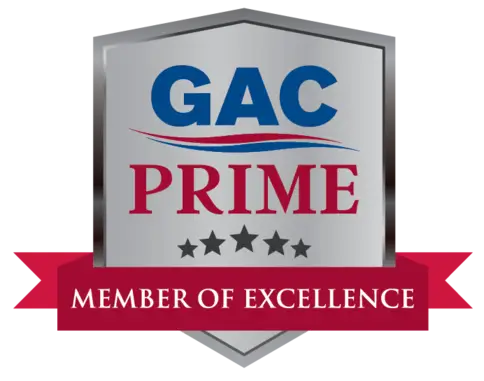 A well-maintained HVAC system can save you from having to invest in costly repairs down the road. Learn more about the priority maintenance services offered by GAC Services.