For over 50 years, GAC Services has been Myersville's trusted HVAC service provider for homeowners who want better energy efficiency, improved indoor comfort, fewer repairs, and extended service life. Whether you're looking to heat and cool your home, improve the air quality, or rewire a room, our licensed and certified professionals make your home's comfort and safety our top priority.
Make your home your happy place with GAC Services! Call (240) 233-8498 or contact us online today to schedule a visit from a licensed HVAC and electrical professional in Myersville, MD.
Myersville Heating Services
Winters in Maryland demand reliable heating services in Myersville and beyond. That's why our nationally certified technicians are equipped to keep your home cozy while lowering your energy bills with top-of-the-line products and energy-saving strategies. GAC Services installs, repairs, replaces, and maintains:
Cozy up to a comfortable home with GAC Services! Call (240) 233-8498 or contact us online today to schedule a heating services consultation or heating maintenance in Myersville, MD.
Cooling Services in Myersville, MD
Our sweltering Maryland summers are only beat by one thing: a reliable home cooling system. Choose GAC Services for quality air conditioning services in Myersville to keep your household cool and comfortable all summer long. For 50 years, our NATE-certified technicians have been delivering superior cooling services throughout Howard County. Our team is trained and ready to service all AC makes and models, including:
Keep your family cool with GAC Services! Call (240) 233-8498 or contact us online today to schedule a visit with a licensed HVAC contractor in Myersville, MD.
Myersville Indoor Air Quality Services
Clean, breathable air is vital – not only to your health but also to your home's overall comfort. After all, how can you breathe easy in your home if it's filled with pollutants? Your Myersville home's indoor air quality can also impact the efficiency of your heating and cooling systems. That's why the certified professionals at GAC Services proudly offer indoor air quality services to our Howard County neighbors, including:
Breathe easy again with the area's leading provider, GAC Services! Call (240) 233-8498 or contact us online today to schedule your IAQ consultation in Myersville, MD.
Electrical Services in Myersville, MD
Feeling "at home" starts with keeping powered and connected. That's why our skilled and licensed electricians are here to help with your electrical repairs, replacements, upgrades, and installations. Your Myersville neighbors trust GAC Services with all their home electrical needs, including:
Circuit breaker services, including heavy-ups and panel upgrades
Portable generator services, including transfer panels
Attic and gable fan services, including installations and repairs
Recessed lighting using LED lamps for energy savings
Network wiring, including Cat 6 Ethernet wiring
Outlet replacement, including GFI outlets, switch replacement, and USB outlet combinations for charging your phone or other devices
Smoke detector and carbon monoxide detector services, including new installations and upgrades
Dedicated circuitry for appliances (both 120 and 240 volts), electric cars, hot tubs, HVAC wiring, etc.
All electrical repairs – If you have any electrical problem, our master electricians can fix it!
Power your home with GAC Services! Call (240) 233-8498 or contact us online today to schedule an appointment for reliable electrical services in Myersville, MD.
The GAC Difference
Engage the experts at GAC Services for quality HVAC, electrical, and IAQ services. Our family-owned and -operated business has served the Howard County, MD, area for over five decades with a commitment to award-winning excellence and customer service. When you choose GAC Services, you can always expect:
Upfront pricing
100% satisfaction guarantee
On-time service
Factory-trained and nationally certified technicians
Fully stocked trucks
Respect for your home
See for yourself why your neighbors are raving about GAC Services! Call (240) 233-8498 or contact us online today to bring comfort back to your home in Myersville, MD.
Join GAC's Prime Maintenance Membership
High-performance seasonal tune-ups
20% discount on heating and cooling services
10% off electrical repairs
Emergency service
Reduced diagnostic fee
And more!
Financing Options Available
At GAC, we understand how important a functioning HVAC system is for your home. This is why we offer flexible financing options to help you take care of your new HVAC purchase, so you can get back to taking care of what matters most to you.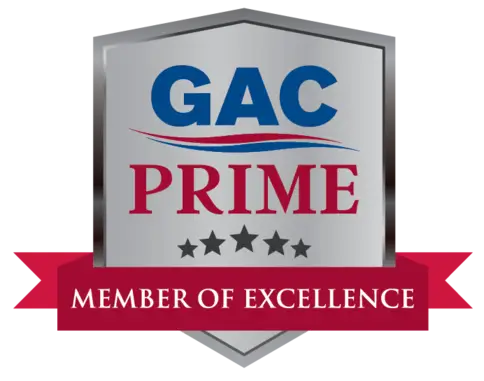 A well-maintained HVAC system can save you from having to invest in costly repairs down the road. Learn more about the priority maintenance services offered by GAC Services.