Installation, Replacement & Repair
Keeping your Mount Airy home comfortable and in good working order can be a complex job all on its own. So, when you need HVAC service, electrical services, or a contractor that offers mechanical maintenance, you want experts that you can trust— ones that will put your needs first.
At GAC Services, we proudly offer a full range of HVAC services in Mount Airy, as well as a complete range of electrical services in Carroll and Frederick counties. Every contractor on the Mount Airy team is factory-trained, certified, and dedicated to delivering peak customer service and 100% satisfaction!
Our service team offers these services in Maryland:
Looking for a reliable heating and cooling company or local electricians?  Contact GAC Services to schedule an appointment, or check out our rotating specials to see how you can save more with GAC!
Comprehensive HVAC Services in Mount Airy, MD
Homeowners in Carroll and Frederick Counties deal with every weather extreme imaginable, from hot and humid summers to cold, long winter days and nights. That's why we offer a complete range of HVAC installation, repair, and replacement services to all clients in our area.
Affordable Air Conditioning Services
Since 1970, the HVAC team at GAC Services has been offering specialized and custom cooling solutions. Whether you need AC repair service, new HVAC installation in Mount Airy, or routine maintenance, you can count on our experts for precision solutions and affordable service.
Each member of our team is NATE-certified and factory-trained, so you never need to worry when it comes to quality workmanship and trustworthy service when you call on GAC Services in Mount Airy.
We offer a full range of installation, replacement, repair, and maintenance services for all modern cooling equipment, including:
Central air conditioners
Ductless HVAC systems
If you are experiencing any of the following in your home, it's likely time to call for professional air conditioning service:
Warm air, dirt, or debris coming from your vents
Hot and cold spots around your home
Odd sounds or smells coming from your AC
Leaks or pools of water around your system
Rising energy bills
Ready to replace your Mount Airy home cooling system? Contact GAC Services for the best air conditioning and HVAC services today! We will calculate a quote according to your cooling needs, preferences, and home.
Mount Airy's Local Heating Contractors
Cold air getting you down, or is your heating system failing to impress? Call on Mount Airy's trusted HVAC team for furnace services, heat pump service, or even hybrid heating. We can guarantee fast and effective service. Our technicians can offer a wide range of options to guarantee higher performance, better efficiency levels, and, most importantly, a more comfortable home!
Our service team can sell, install, repair, and service all of the following heating systems:
Some signs it's time to call GAC Services for heating repair include:
Cold spots around your home
Cold or no air coming out of your vents
A heating system that continuously runs
Strange sounds or smells coming from your heating system
Rising energy bills
For heating service in Mount Airy, reach out to GAC Services today! You can schedule service online at any time or call (240) 233-8498 for 24-hour emergency HVAC service in Mount Airy!
GAC Offers Electrical Services in Mount Airy
The team that offers top-class HVAC in Mount Airy can now be your number one source of complete electrical services! Whether you need complete home rewiring or simple electrical repairs, our trained local electricians can provide them.
Our electrical services include but aren't limited to:
Circuit breaker services, including heavy-ups and panel upgrades
Portable generator services, including transfer panels
Attic and gable fan services, including installations and repairs
Recessed lighting using LED lamps for energy savings
Network wiring, including Cat 6 Ethernet wiring
Outlet replacement, including GFI outlets, switch replacement, and USB outlet combinations for charging your phone or other devices
Smoke detector and carbon monoxide detector services, including new installations and upgrades
Dedicated circuitry for appliances (both 120 and 240 volt), electric cars, hot tubs, HVAC wiring, etc.
All electrical repairs – If you have any electrical problem, our master electricians can fix it!
Looking for a Mount Airy electrician? Call GAC Services or contact us online for electrical repairs, electrical upgrades, appliance installation, and more!
Schedule HVAC or Electrical Service in Mount Airy Today
Our commitment to excellence and drive to provide leading service and top-class products is why your Mount Airy neighbors have been choosing GAC Services for over 40 years! Whether you need AC repair or AC installation, heating services, or a certified electrician, we're the name you can trust for quality and affordable solutions.
Contact GAC Services online to schedule HVAC service in Mount Airy!
The GAC Difference
"What do our customers want?" That's the question that's been driving the way we do business at GAC Services from the very beginning—back when you might have known us as Gaithersburg Air Conditioning & Heating!
While our name may have changed, the way we do business hasn't.
Upfront pricing. 100% satisfaction guarantee. On-time service. Factory-trained and nationally certified technicians. Respect for your home.
These are just a few reasons why your neighbors love working with GAC Services. This commitment to excellence, along with our friendly and honest professionals, has helped us satisfy tens of thousands of customers throughout Mount Airy over the years. And it is this that we consider the GAC difference.
Contact us for a free replacement estimate on a new installation or to schedule service today. We're looking forward to serving you and hopefully making you a customer for life!
Join GAC's Prime Maintenance Membership
High-performance seasonal tune-ups
20% discount on heating and cooling services
10% off electrical repairs
Emergency service
Reduced diagnostic fee
And more!
Financing Options Available
At GAC, we understand how important a functioning HVAC system is for your home. This is why we offer flexible financing options to help you take care of your new HVAC purchase, so you can get back to taking care of what matters most to you.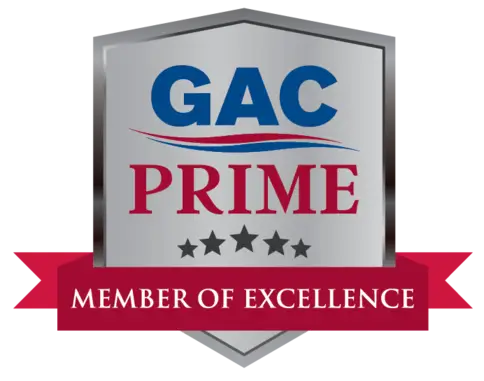 A well-maintained HVAC system can save you from having to invest in costly repairs down the road. Learn more about the priority maintenance services offered by GAC Services.