Laurel, MD's motto is "Progress Through People." At GAC Services, we embrace that motto wholeheartedly because we understand that the people in our business make it successful. If you find yourself in need of air conditioning, heating, or indoor air quality services in Laurel, MD, you can trust GAC Services to get the job done. We back all of our work with a 100% satisfaction guarantee, so you can be confident when you schedule service.
Schedule HVAC service in Laurel, MD, with GAC Services today by calling us at (240) 233-8498 or contacting our team online.
AC & Heating Repair in Laurel, MD that Fits Your Budget
Since the 1970s, when we first opened, GAC Services has been committed to providing our customers with air conditioning and heating services at a price that fits their needs. When your system is on the fritz, our qualified team is ready to assist with prompt and reliable repairs. We repair all makes and models of furnaces and air conditioners so that you can enjoy a comfortable home again.
For furnace repair and AC repair in Laurel, MD, contact GAC online or at (240) 233-8498.
Air Conditioning Installation Services
Sometimes repair is just not enough to fix an issue, or the cost of repair is prohibitive. When you need a new air conditioner, GAC Services will help you find the right one, provide you with a variety of financing options, and then install your new system flawlessly. Our air conditioning installation and replacement services ensure proper sizing and professional installation, so everything works exactly as it should.
For professional AC installation and replacement in Laurel, call (240) 233-8498.
Furnace Installation & Replacement Services
In addition to the professional installation of air conditioners, our team will assist with furnace installation and other heating system installation. We want to ensure your Laurel home stays warm all year long, and that requires a working heating system. Trust our team to help you select the right one, so you can sit back and enjoy your cozy home.
Contact GAC Services to schedule a quote for heating system installation.
HVAC Maintenance & Tune-up Services in Laurel
Keeping your home comfortable is about more than just repairing your heating and cooling systems. It also requires proper maintenance of these systems. Keeping your system maintained means less risk of a breakdown and need for repair. Maintenance can also extend the life span of your system. Fortunately, at GAC Services, we have an unbeatable maintenance plan to keep your HVAC system functioning efficiently at all times. 
Get the most out of your HVAC system with routine maintenance. Schedule your maintenance appointment in Laurel, MD, today.
Indoor Air Quality & Air Cleaning Services
In addition to keeping your HVAC systems running well, the team at GAC Services can assist with indoor air quality needs. We offer:
Each of these products can play a role in safeguarding the air inside your home. The best way to plan for your indoor air quality is by having a professional assessment done so you know exactly what you need to fix.
If you are concerned about your home's indoor air in Laurel, we can help. Contact us today.
Experience the GAC Difference in Laurel, MD
Whether you need AC repair, furnace installation, or indoor air quality service, GAC Services is here to help. We offer honest, upfront pricing, a 100% satisfaction guarantee, and on-time service every time you call. Our team is made up of factory-trained, nationally certified technicians that will treat your home with respect. That's why your neighbors in Laurel trust us, and you can too!
Contact us to discuss your Laurel, MD VHAC service needs at (240) 233-8498.
Join GAC's Prime Maintenance Membership
High-performance seasonal tune-ups
20% discount on heating and cooling services
10% off electrical repairs
Emergency service
Reduced diagnostic fee
And more!
Financing Options Available
At GAC, we understand how important a functioning HVAC system is for your home. This is why we offer flexible financing options to help you take care of your new HVAC purchase, so you can get back to taking care of what matters most to you.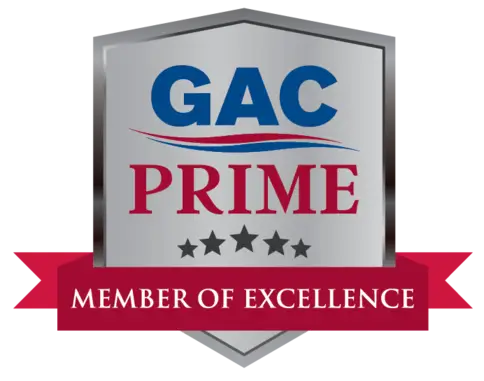 A well-maintained HVAC system can save you from having to invest in costly repairs down the road. Learn more about the priority maintenance services offered by GAC Services.