Hyattstown is a great place to call home. Our city's rich history is something we gladly protect, and many of the homes in the region are historic properties. When you need heating, cooling, and electrical work, you want to know that the company you partner with will value the integrity of your home as much as you do. GAC Services is ready to serve. For over 50 years, we've been helping Hyattstown homeowners keep their homes comfortable, and we are ready to put our service to work for you.
Schedule AC, heating, electrical, and indoor air quality services in Hyattstown with GAC Services by calling (240) 233-8498 or contacting us online.
Air Conditioning Services Hyattstown Homeowners Trust
GAC Services has served your neighbors in Hyattstown for many years, and we are ready to deliver reliable cooling services to you as well. We have a comprehensive list of cooling and air conditioning services in Hyattstown, including:
If you want to get full use out of your air conditioning system, don't hesitate. Call our Hyattstown cooling technicians at (240) 233-8498 to get service today.
Keep Your Hyattstown Home Warm with Heating Services from GAC
When winter weather sets in, you want your furnace or heat pump to be a reliable heating source. If you're finding that it just can't keep up, you may want to have a professional take a closer look. GAC Services offers heating services to ensure your Hyattstown family can stay warm. These services include:
Because our technicians are factory-trained, you can be confident the work will be done well, and we back all of our services with a 100% satisfaction guarantee.
Schedule heating services in Hyattstown, MD today with GAC Services.
Indoor Air Quality Services for Homeowners in Hyattstown
The air inside your Hyattstown home can be significantly dirtier than even outdoor air. Pet dander, dust mites, and pollen can all create problems for your family members. Mold and mildew can also be an issue. These pollutants can lead to respiratory problems and even damage your home. Our indoor air quality services can help. We offer:
Schedule an indoor air quality assessment with GAC Services to see where your home's indoor air quality could improve, and let us help you protect your family.
Electrical Services from Licensed Electricians
Not only does GAC Services offer a full list of HVAC services, but our team has licensed electricians who are ready to help with all of your electrical needs. Whether you are planning an electrical installation, discover a repair need, or want to have your home inspected and modified to ensure it is up to current building codes, our team has the services you need and the skill you want.
For electrical services in Hyattstown, call (240) 233-8498 or contact GAC online.
Why Choose GAC Services for Home Services in Hyattstown, MD?
GAC Services is the local HVAC and electrical services provider that Hyattstown homeowners trust, and for good reason. We've been serving the local community for over 50 years and have always offered upfront pricing and a satisfaction guarantee. We're also a family-owned and -operated business, so you can be confident that we put our heart into every service we provide. Our robust maintenance program will keep your system up and running with help from a qualified technician.
For all of your HVAC and electrical service needs in Hyattstown, call (240) 233-8498 or contact our team online.
Join GAC's Prime Maintenance Membership
High-performance seasonal tune-ups
20% discount on heating and cooling services
10% off electrical repairs
Emergency service
Reduced diagnostic fee
And more!
Financing Options Available
At GAC, we understand how important a functioning HVAC system is for your home. This is why we offer flexible financing options to help you take care of your new HVAC purchase, so you can get back to taking care of what matters most to you.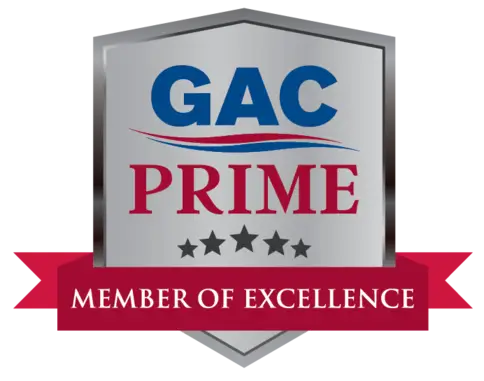 A well-maintained HVAC system can save you from having to invest in costly repairs down the road. Learn more about the priority maintenance services offered by GAC Services.