Germantown homeowners know to trust their homes to the top-rated HVAC and electrical experts at GAC Services. We have proudly served homes and businesses throughout Montgomery County, Frederick County, and Howard County for over 50 years, always putting customer satisfaction as our highest priority.
Whether you're looking for heating, cooling, or electrical help in Germantown, our factory-trained and nationally certified professionals can handle any job from installation to repair to maintenance to solutions that make your home healthier, safer, and more comfortable. GAC Services guarantees on-time service, upfront pricing, and respect for your home.
See What GAC Can Do for Your Germantown Home!
We invite you to check out our current promotions and read more about our extensive service offerings below. When you're ready, fill out the form to the right or call us at (240) 224-3144 to schedule service.
Germantown Heating Solutions
When winter winds blow into Germantown, you don't want to be caught without the proper heating system to keep your home warm and comfortable. GAC Services is armed with the best products to help you identify the most affordable and energy-efficient way to heat your home.
Heating Installation & Replacement in Maryland
Are you building a new home in Germantown? Is your existing heating system due for an upgrade? Either way, you need heating installation and replacement services from GAC. We strive to provide the best customer experience by helping with the selection and sizing process, performing an expert installation, and hauling away your old equipment, if necessary.
 GAC technicians are trained to install all makes and models of the following systems:
When you choose GAC to perform the installation, you can expect your new furnace, heat pump, or another type of heating system to provide many benefits, including:
Efficiency boost for lower heating bills
Better airflow for improved home comfort
Reliable performance for fewer breakdowns
Noise-reducing capabilities for quieter operation
New warranty coverage for peace of mind
Germantown Heating Repair
Is your heater acting up? Turn to the knowledgeable team at GAC to perform the heating repair you need. We proudly offer 24/7 emergency services to ensure you're never left in the cold. Feel free to call us anytime if your heating system stops working. We offer the following:
Prevent Costly Repair & Replacement with Heating Maintenance
The best way to keep your system running smoothly is to schedule heating maintenance — tune up your system once a year to enjoy more efficient, reliable performance throughout long Maryland winters. Then, maximize your benefits by signing up for a Prime Maintenance Membership. In addition to seasonal tune-ups every spring and fall, you'll also receive a 20% discount on HVAC repairs and 10% off electrical repairs! 
Your heating system should undergo a complete tune-up once a year — generally in the fall before the heating season begins. Contact GAC Services to schedule heating system maintenance in Germantown today!
Cooling Installation, Repair & Service
Since our doors opened in 1970, we've been keeping our customers cool with air conditioning services in Germantown. Whether you're looking for prompt AC repair or to upgrade from your flimsy window unit to a central air conditioner, our NATE-certified technicians are experts in all AC makes and models. We provide the following services:
AC installation – Want to install an air conditioner in your home? Does your current AC unit need to be replaced? Our HVAC technicians can help you choose the best make and model air conditioning unit for your home without emptying your wallet.
AC repair – A broken air conditioner is never good news, especially when you need cool relief on a hot, muggy summer day. Let our licensed cooling professionals diagnose and repair your home's cooling system and restore comfort to your home.
AC maintenance – Regular maintenance can help extend the life span of your air conditioner and increase your cooling system's efficiency.
Heat Pump & Cooling Zoning Systems
GAC Services also has expertise in alternatives for homes where traditional HVAC systems aren't the right choice.
Heat pumps: A heat pump is a device that uses smaller amounts of energy to pull heat out of the air or ground to heat a building. They can also be used in reverse to cool a building by pulling hot air out of a building.
Cooling zoning systems: A zoning system is a great way to keep your Maryland home warm in the winter and cool in the summer while maximizing your heating and cooling system's efficiency. If you notice inconsistent temperatures throughout your house, consider adding a zoning system to your home's comfort system.
Ready to schedule cooling services for your Germantown home or office? Contact GAC! Give us a call at 240-224-3144 or contact us online to get started.
We Now Offer Electric Services in Germantown!
Your number one choice for cooling and heating services in Maryland can now be your number one choice for electric services. GAC Services is pleased to offer comprehensive electrical repairs, replacements, upgrades, and installations to customers in Germantown.
Our services include but aren't limited to:
Breathe Easier with Indoor Air Quality Services
Did you know the air in your home can be many times denser with common pollutants and allergens than outdoor air? Clean, breathable air is an absolute must, but getting it is often challenging here in Germantown. That's why GAC Services offers a wide array of air quality solutions and services, including air cleaners and filtration, air purification systems, and whole-home humidifiers — perfect for helping you breathe easier and healthier!
Want to know more about how our indoor air quality services in Germantown can help you? Contact the certified professionals at GAC Services online today!
Feel the GAC Difference!
Upfront pricing. 100% satisfaction guarantee. On-time service. Factory-trained and nationally certified technicians. Respect for your home.
These are just a few reasons why your Germantown neighbors love working with GAC. This commitment to excellence, along with our friendly and honest professionals, has helped us satisfy tens of thousands of customers throughout Germantown over the years. That's the GAC difference. 
 Contact us online or call 240-224-3144 for a free estimate or to schedule service today. We're looking forward to serving you and hopefully making you a customer for life!
Join GAC's Prime Maintenance Membership
High-performance seasonal tune-ups
20% discount on heating and cooling services
10% off electrical repairs
Emergency service
Reduced diagnostic fee
And more!
Financing Options Available
At GAC, we understand how important a functioning HVAC system is for your home. This is why we offer flexible financing options to help you take care of your new HVAC purchase, so you can get back to taking care of what matters most to you.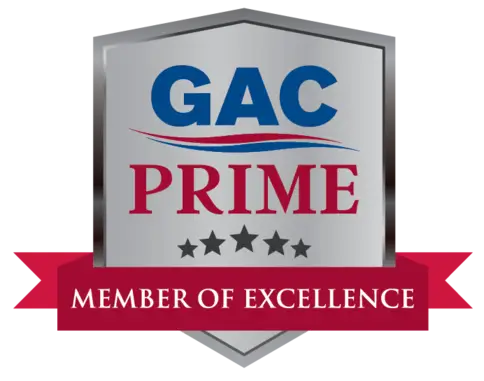 A well-maintained HVAC system can save you from having to invest in costly repairs down the road. Learn more about the priority maintenance services offered by GAC Services.