We're setting new standards in the Maryland HVAC and electrical market one home at a time!
Whether you're looking for HVAC or electrical service in Fulton, you're guaranteed on-time service, 100% satisfaction, upfront pricing, and respect for your home when you call the experts at GAC Services.
For HVAC and electrical services you can trust in Fulton, MD, contact GAC Services online today!
Need a Heating Contractor in Fulton, MD?
Our local heating contractors in Howard County know exactly how rough our winter seasons can get. The GAC team is factory-trained and nationally certified, meaning we can provide top-quality heating services like installation, repair, replacement, and routine furnace maintenance services. Whether you need technicians that can offer services for a natural gas system or an electric heating system, we can offer affordable and effective services across the board.
The local heating contractors at GAC Services offer:
Have a Question About Your Heating System? GAC Services Has Answers!
If you're unsure about your furnace or heating system, GAC Services is glad to help. By contacting us today, you can find answers to the following questions and much more:
How long does it take to put in a new furnace? Once the ideal heating unit has been selected and purchased, the installation process rarely takes longer than a single business day. Outliers to this would only include issues like poor existing ductwork or drastic electrical changes to the home.
What is the average life expectancy of a gas furnace? When properly maintained and repaired as necessary, a gas furnace should supply effective heating in your home for 15 years at least. This can change, however, if the cost of maintaining your existing system proves excessive.
How often should you have your furnace serviced? Furnace maintenance is a vital part of keeping your heating system cost-effective and capable and should be sought annually at a minimum. For a heat pump, service should be sought twice — once for summer and winter.
Looking for furnace installation "near me" in Fulton, MD? Contact the factory-trained technicians at GAC Services now!
Signs Your Fulton, MD Furnace Needs to Be Repaired
A furnace breakdown is never convenient. They tend to happen on the coldest night of the year or in the middle of a holiday weekend. To ensure that you never suffer from a complete breakdown when you need your furnace most, you should be aware of common signs you need furnace repair.
In most cases, your furnace will show some signs and symptoms of problems before it stops working altogether. Being proactive when you see these problems will help you take the right action to keep it running correctly. Here are some common signs that your Fulton, MD furnace needs repair.  
Smells from the system – Electrical and musty smells from the furnace are signs of problems. A persistent burning smell can also be a concern. Always call for service if there is a concern about a scent from your system.
Failure to start – As long as the thermostat is working correctly, your unit should start. If it won't start, then it's time to call a professional.
Uneven heat – Warm and cold spots throughout your home indicate that your furnace is not working effectively. Our technicians can find the source of the inefficiency to keep your home comfortable.
Loud noises – Loud, banging noises indicate a serious problem with your system. Always let a professional take a look if you hear unusual noises coming from your furnace.
Indoor air quality problems – Excess dust or problems with your allergies can indicate a problem with your furnace or ductwork. We can help you detect and fix the issue.
Furnace repairs should be handled quickly. In Fulton, GAC Services is standing by to help. Call (240) 233-8498 or contact us online to schedule furnace repair. 
Electrical Services in Fulton
GAC Services is pleased to offer comprehensive electrical repairs, replacements, upgrades, and installations to customers in Fulton.
Our services include but aren't limited to:
Circuit breaker services, including heavy-ups and panel upgrades
Portable generator services, including transfer panels
Attic and gable fan installations and repairs
Recessed lighting using LED lamps for energy savings
Network wiring, including Cat6 Ethernet wiring
Outlet replacement, including GFI outlets, switch replacement, and USB outlet combinations for charging your phone or other devices
Smoke detectors and carbon monoxide detector installations and upgrades
Dedicated circuitry for appliances (120 and 240 volts), electric cars, hot tubs, HVAC wiring, etc.
Air Conditioner & Furnace Installation in Fulton, MD
Is your air conditioner not keeping your home cool enough? Do you have multiple space heaters throughout your household? If you answered yes to either of those questions, it might be time to install a new central air conditioner or furnace in your Fulton home. Installing a new HVAC system improves in-home comfort, increases energy efficiency, and helps lower utility bills.
GAC Services has installed air conditioners and furnaces in Fulton since 1970. Our HVAC installation technicians will work with you to determine the best make and model air conditioner for your home and work diligently through the installation process to ensure the installation is completed on time and on budget. Let us show you why we put the "AC" in GAC!
If you're looking for air conditioner or furnace installation in Fulton, call GAC Services at (240) 233-8498 or contact us online.
AC Repair in Fulton, MD
Once the summer season strikes Howard County, you rely on your AC system to keep up with your cooling needs. It's hot and humid out there, and even a few hours without proper AC is simply out of the question. When you need air conditioner repair, call on the AC service contractors at GAC Services!
Whether the system is making odd noises or has broken down completely, our comfort specialists can offer fast, precise, and cost-effective repair services that focus on restoring your comfort as soon as possible.
For AC repair service in Fulton, contact GAC Services now! We can repair and service all cooling system types and brands, so stop sweating and get the service you deserve!
AC Maintenance in Fulton
Want to know how to keep your cooling system in top shape and how to avoid costly and stressful AC repair services? Ask our Fulton professionals about scheduling an annual tune-up and AC maintenance service! Our service team can optimize your cooling system for comfort and flawless energy efficiency, helping you to keep comfort high and costs down.
Looking for even more dependable service and some exclusive membership perks of AC maintenance in Fulton? Ask us about signing up for a Service Agreement Plan! We also offer furnace maintenance!
Heat Pump Service in Fulton
Are you interested in installing a heat pump in your Fulton home? Or do you need to repair an existing heat pump? Count on GAC Services for quality HVAC installation and repair services in the Fulton area. We offer:
At GAC Services, we work right alongside you, helping you to choose the ideal heat pump model to meet your unique needs, be it air-source or ground-source. Your heat pump system will be expertly sized and installed by our team to optimize performance and maximize your system's efficiency, giving you years of dependable service.
Schedule HVAC Services in Fulton, MD
"What do our customers want?" That's the question that's been driving the way we do business at GAC from the very beginning — back when you might have known us as Gaithersburg Air Conditioning & Heating!
While our name may have changed, the way we do business hasn't. We provide:
Upfront pricing
A 100% satisfaction guarantee
On-time service
Factory-trained and nationally certified technicians
Respect for your home
These are just a few reasons why your neighbors love working with GAC. This commitment to excellence, along with our friendly and honest professionals, has helped us satisfy tens of thousands of customers throughout Fulton over the years. And it is this that we consider the GAC difference.
Contact us for a free replacement estimate on a new installation or to schedule service today in Fulton, MD today!
Join GAC's Prime Maintenance Membership
High-performance seasonal tune-ups
20% discount on heating and cooling services
10% off electrical repairs
Emergency service
Reduced diagnostic fee
And more!
Financing Options Available
At GAC, we understand how important a functioning HVAC system is for your home. This is why we offer flexible financing options to help you take care of your new HVAC purchase, so you can get back to taking care of what matters most to you.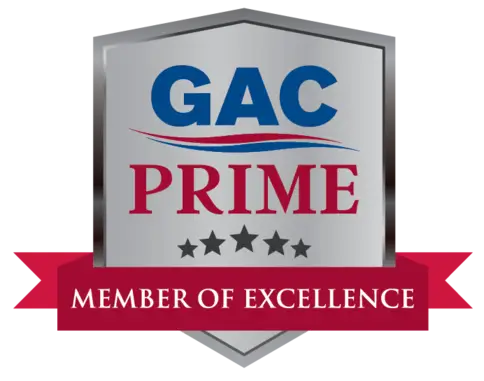 A well-maintained HVAC system can save you from having to invest in costly repairs down the road. Learn more about the priority maintenance services offered by GAC Services.