We're setting new standards in the Maryland HVAC and electrical market one home at a time!
Whether you're looking for HVAC or electrical service in Clarksville, you're guaranteed on-time service, 100 percent satisfaction, upfront pricing, and respect for your home when you call the experts at GAC Services.
We invite you to check out our current promotions and read more about our extensive service offerings below. At any point, feel free to fill out the form to the right or call us today to schedule service.
GAC Services Now Offering Clarksville, MD Electrical Services
Many of our customers do not know that we offer the services of skilled electricians. We are not only your #1 choice for cooling and heating services in Maryland, but we can now be your #1 choice for a Clarksville electrician. GAC Services is pleased to offer comprehensive electrical repairs, replacements, upgrades, and installations to customers in Clarksville.
Our Clarksville electrician services include but aren't limited to:
Circuit breaker services – including heavy-ups and panel upgrades
Portable generator services – including transfer panels
Attic and gable fan installations and repairs
Recessed lighting – using LED lamps for energy savings
Network wiring – including Cat 6 Ethernet wiring
Outlet replacement – including GFI outlets, switch replacement, and USB outlet combinations for charging your phone or other devices
Smoke detectors and carbon monoxide detectors – new installations and upgrades available
Dedicated circuitry – for appliances (both 120 and 240 volt), electric cars, hot tubs, HVAC wiring, etc.
All electrical repairs – if you have any sort of electrical problem, our master electricians can fix it!
Air Conditioning Installation to Keep Your Clarksville Home Cool
Is your air conditioner not keeping your home cool enough? Do you have multiple window air conditioning units throughout your household? If you answered yes to either of those questions, it may be time to install a new central air conditioning unit in your Clarksville home. Installing a new air conditioner improves in-home comfort, increases energy efficiency, and helps lower utility bills.
GAC Services has been installing air conditioners in Clarksville since 1970. Our air conditioner installation technicians will work with you to determine the best make and model air conditioner for your home and work diligently through the installation process to ensure the installation is completed on time and on budget. Let us show you why we put the "AC" in GAC!
If you're looking for air conditioner installation in Clarksville, call GAC Services at (240) 233-8498 or contact us online.
AC Repair Services Clarksville Homeowners Trust
A broken air conditioner is something nobody wants to deal with, especially during the hot, humid days common to the Clarksville area. Your home should be a cool relief from the outdoors, which is why when you need air conditioner repair in Clarksville, you need it fast. If you're tired of dealing with the annoyance and discomfort of a broken-down air conditioner there's only one name you need to know for AC repair: GAC Services!
No matter if your cooling system is on the fritz, it won't turn on, or you notice a sign that your air conditioner may have an issue, call the Clarskville AC repair experts at GAC Services! We've been helping Clarksville residents maximize their in-home comfort since 1970, and we don't plan on stopping. We service all makes and model air conditioners.
Do you live in Clarksville and need AC repair service?? Don't sweat! Contact us to schedule air conditioning repair services today!
Signs You Need AC Repair for Your Clarksville Home
Air conditioners will need to be serviced from time to time. You will know it's time to call for repair when the system doesn't turn on or cool your home at all, but there are other, sometimes more subtle, signs of air conditioning problems. Watching for these will help you get service right away when an issue occurs.
Some signs that you need to have your air conditioning repaired in Clarksville include:
Warm air is blowing from the system
The outdoor unit is icing oversees
The air conditioner is leaking
Loud noises are coming from the system
Unusual or musty smells are coming from the system
At the first sign of air conditioning problems, call (240) 233-8498 or contact GAC Services online to discuss your needs with our experienced AC pros.
Indoor Air Quality Services in Clarksville
At GAC Services, we offer a full list of indoor air quality services to keep the air inside your home as healthy as possible. Your air conditioner's dehumidification system will be an important part of that, but we also offer:
Air cleaning
Air filtration
Humidifiers
If you have indoor air quality problems, GAC Services is here to help. Call (240) 233-8498 or contact us online to discuss indoor air quality in Clarksville.
Clarksville Heating Contractors with a Solid Reputation
When you need solutions for keeping your home in Clarksville warm and comfortable, trust the experts at GAC Services. Our factory-trained and nationally certified technicians are armed with the best products and can help you identify the most affordable and energy-efficient way to heat your home.
We sell, install, repair, and service the following heating systems:
For affordable equipment installed and repaired by Maryland's best technicians, contact the experts at GAC Services today.
Heat Pump Services for Clarksville Properties
Are you interested in installing a heat pump in your Clarksville home? Or do you need to repair an existing heat pump? Count on GAC Services for quality HVAC installation and repair services in the Clarksville area. We offer:
At GAC Services, we work right alongside you, helping you to choose the ideal heat pump model to meet your unique needs, be it air-source or  ground-source. Your heat pump system will be expertly sized and installed by our team in order to optimize performance and maximize your system's efficiency, giving you years of dependable service.
For Clarksville homeowners, we offer Bryant heat pump systems because they are top-class in reliability, sheer strength and durability, and provide you with the most advantages for you and your home.
The GAC Difference Keeps Clarksville Homeowners Coming Back
"What do our customers want?" That's the question that's been driving the way we do business at GAC Services from the very beginning—back when you might have known us as Gaithersburg Air Conditioning & Heating!
While our name may have changed, the way we do business hasn't.
Upfront pricing. 100% satisfaction guarantee. On-time service. Factory trained and nationally certified technicians. Respect for your home.
These are just a few reasons why your neighbors love working with GAC Services. It is this commitment to excellence, along with our friendly and honest professionals that has helped us satisfy tens of thousands of customers throughout Clarksville over the years. And it is this that we consider the GAC difference.
Contact us for a free replacement estimate on a new installation or to schedule service today.
We're looking forward to serving you and hopefully making you a customer for life!
Join GAC's Prime Maintenance Membership
High-performance seasonal tune-ups
20% discount on heating and cooling services
10% off electrical repairs
Emergency service
Reduced diagnostic fee
And more!
Financing Options Available
At GAC, we understand how important a functioning HVAC system is for your home. This is why we offer flexible financing options to help you take care of your new HVAC purchase, so you can get back to taking care of what matters most to you.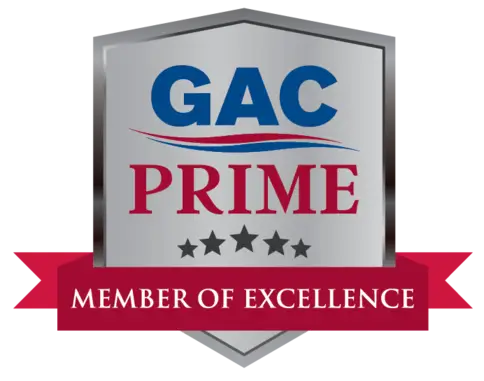 A well-maintained HVAC system can save you from having to invest in costly repairs down the road. Learn more about the priority maintenance services offered by GAC Services.